Walking challenges have been very popular with our supporters over the last year.  You can set your challenge according to your ability – and perhaps your household can participate as a team!
Please stay safe – activities undertaken should follow the current Scottish Government COVID 19 advice on staying safe.
We offer free supporter places in:
A great virtual fundraising idea came from our supporter Ashleigh:
'Around Your World in 80' Challenge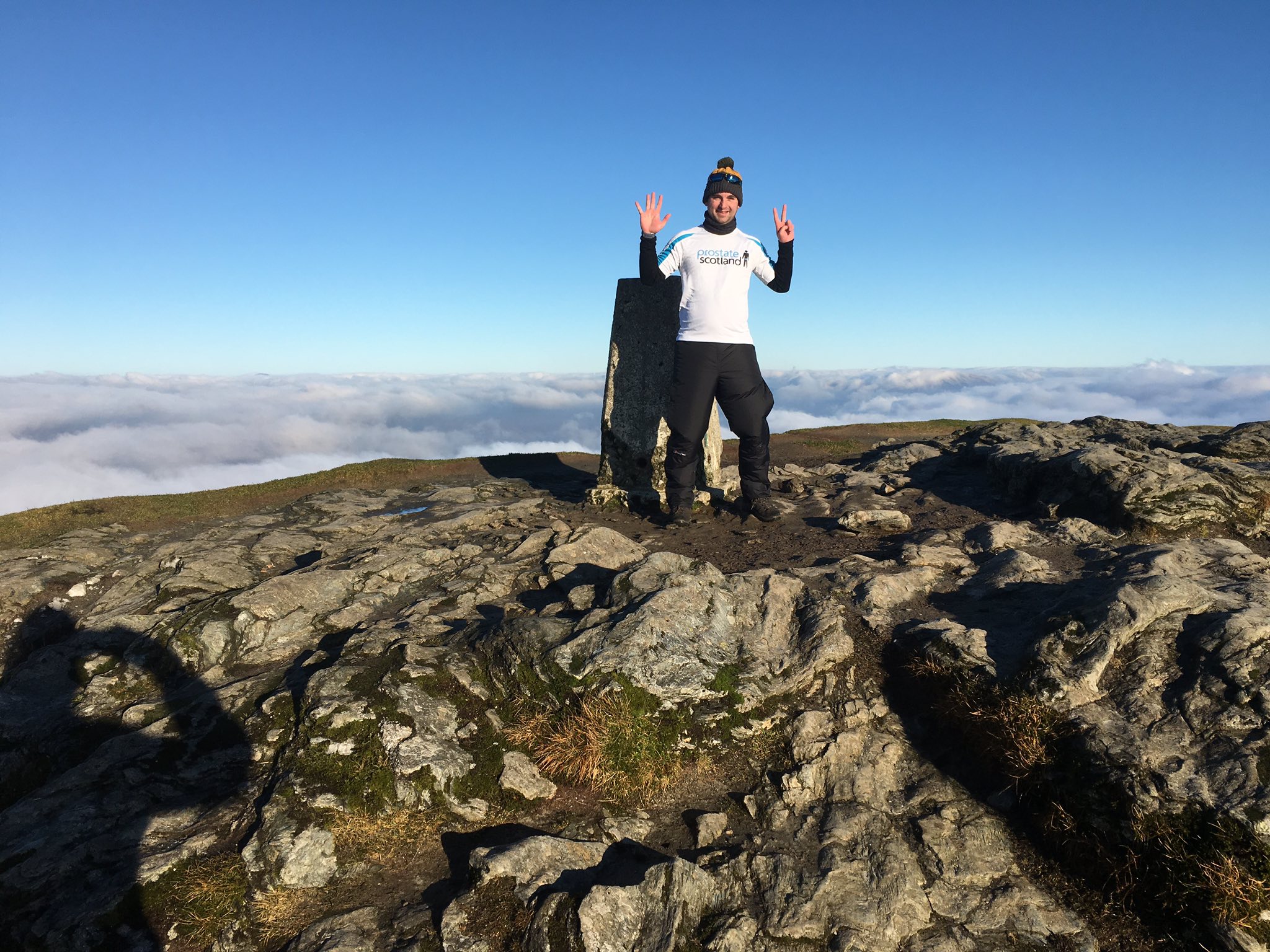 Take part in our Prost80 initiative! 'Your World' could be your garden, house or flat –  80 hours – climbing up and down stairs could be the ascent of virtual Munros or Corbetts in your favourite locations.  Select a Munro, note the altitude and divide by the length of 'Your World' (stairs, for example), to discover how many times you need to walk it!
80 minutes of running could take you around a Half Marathon, 80 hours of walking might be a virtual visit to your favourite place in the UK, 80 hours of cycling in your locality or on the home trainer could be your virtual stab at John O'Groats to Lands End.
Sharing your walking challenge online
The safest and easiest way currently to collect donations in through an online fundraising page and you can easily set up your fundraising page and share it with friends and family.
It is straightforward to share a fundraising page in a social media post.  You can copy and paste the page link from your browser onto an email, text message or social media post.  Or you can follow the links from the social media icons on your fundraising page.
You may want to give your sponsors more information about our work.  In your social media and email, you can paste links to our website and tag Prostate Scotland on Facebook with @prostatescotlandfundraisersandsupporters and on Twitter with @prostatescot
JustGiving has launched an integration with the free run and ride app Strava, so it's easier to keep your family and friends updated and share your achievements – this will help you to receive encouragement and donations as you progress!
More ideas on walking challenges
Here are some brilliant initiatives and successful fundraising ideas over the last couple of years:
One fundraising family set themselves a mountainous challenge in summer by walking up Beinn Ghlas and Ben Lawers to train for their final aim of scaling Ben Nevis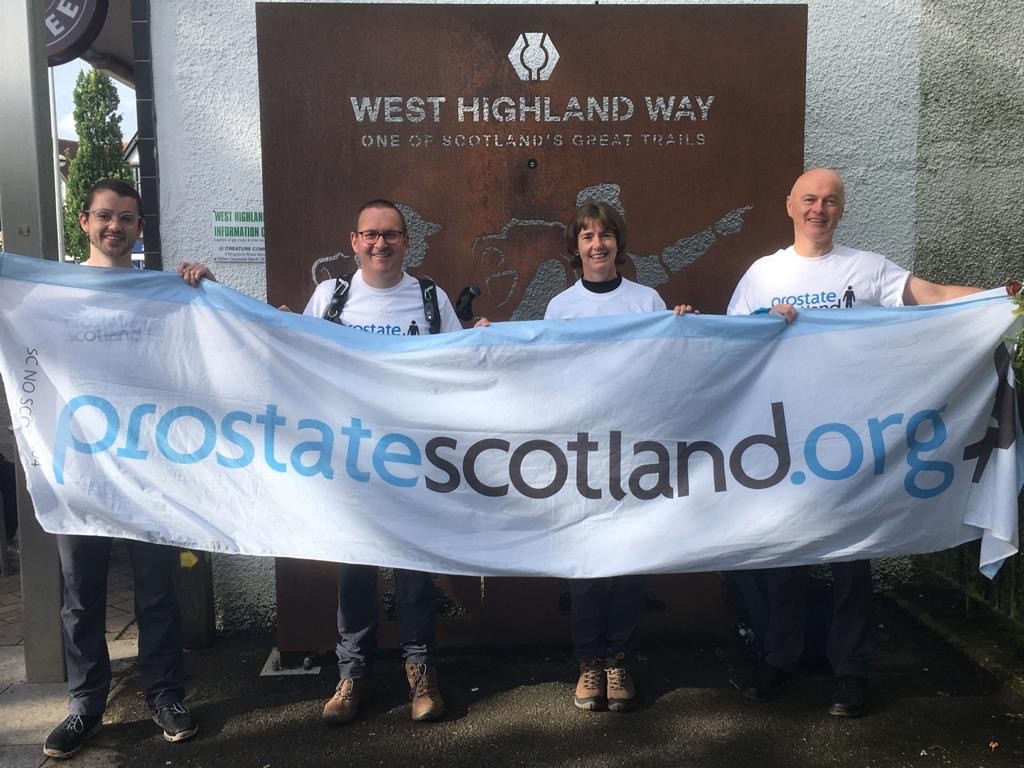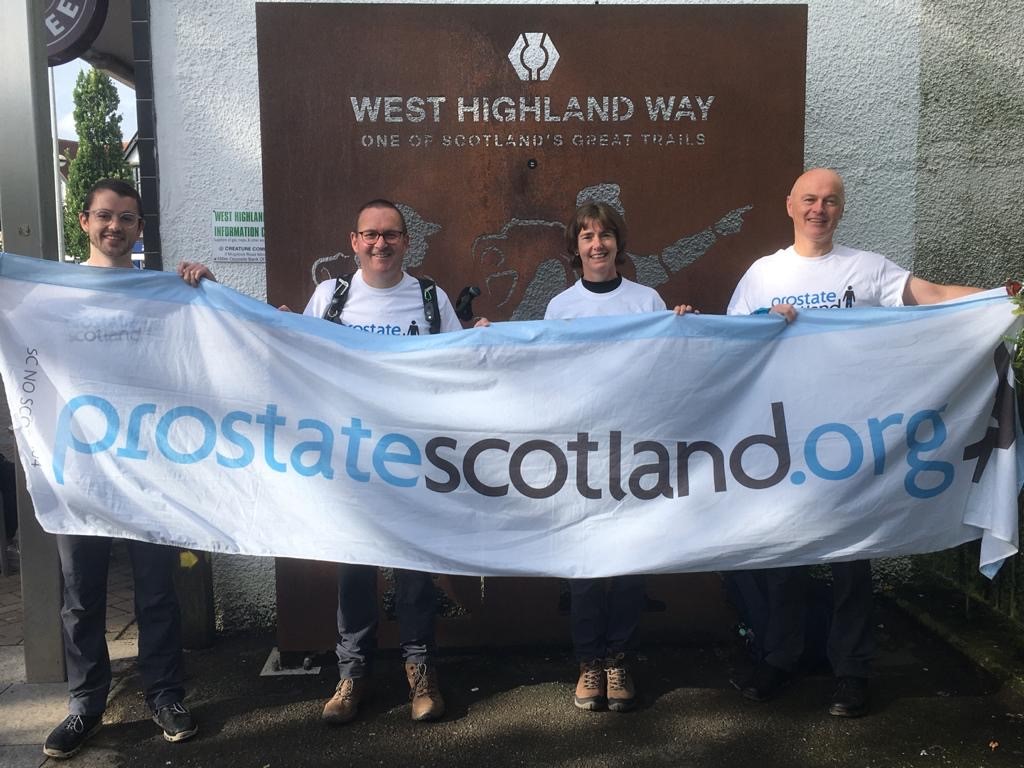 Planning your walk
Visit Scotland have compiled fantastic information on walking in Scotland, including:
You can also find dedicated practical information on planning a trip to a walking route such as what's open nearby, and other questions you might have on safety measures to keep you safe from Covid-19 on your trip.
Other fundraising ideas
We are here to support you in your fundraising – you can contact our Supporter Care team here, at info@prostatescotland.org.uk or on 0131 603 8664 or 0131 603 8660.
There are other easy ways to support Prostate Scotland too, if you prefer not to undertake an activity