Edzell Shedders bag over £4,500 in Munro Walking Challenge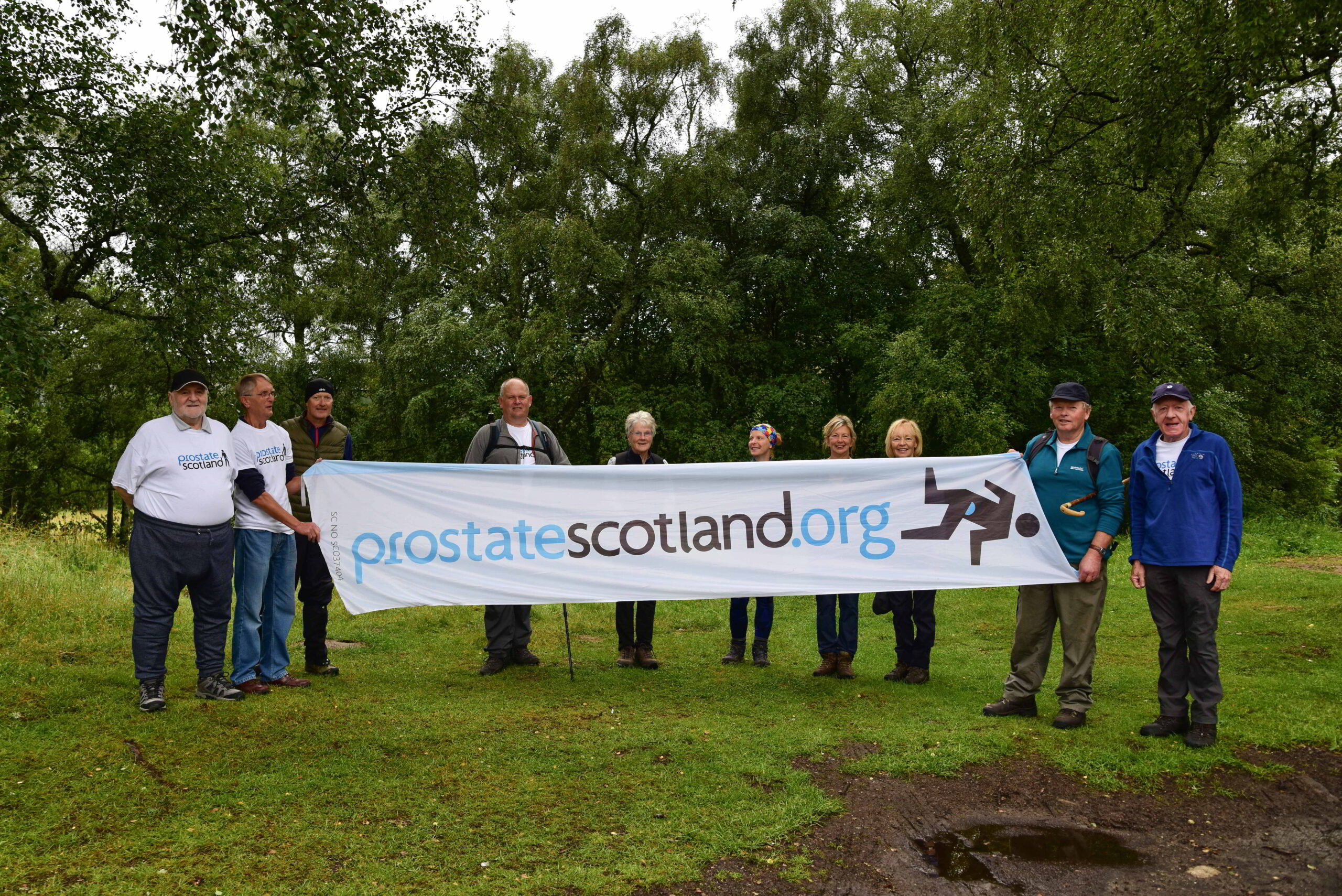 Nine enthusiastic fundraisers from Edzell in Angus hit the fundraising heights, raising over £4,500 in aid of our work by completing a special challenge in August – walking up Mount Keen.  It's a notable Munro at 3,081 feet (939 metres) and the most easterly Munro in Scotland.
The fundraising challenge was led by the Edzell Men's Shed, with the walking group including three 'Shedders' and five women. The Edzell Men's Shed, part of the Scottish Men's Shed Association, began their fundraising initiative in April, and in addition to fundraising, and as an organisation located in the heart of their community, they helped raise awareness of prostate cancer and disease, enabling the charity to reach out to many more men and their families, and helped to spread the word about the importance of prostate awareness.
Their fantastic achievement was featured in October's Scottish Men's Shed Association newsletter – read more about it on page 29!
The Mount Keen Walk
Mount Keen is the most easterly of Scotland's Munro's, and in the Grampian Mountains.  The group was following in the footsteps of Queen Victoria and Prince Albert, who were known to have stopped at the spring well on the path when they were on a pony trek in 1861.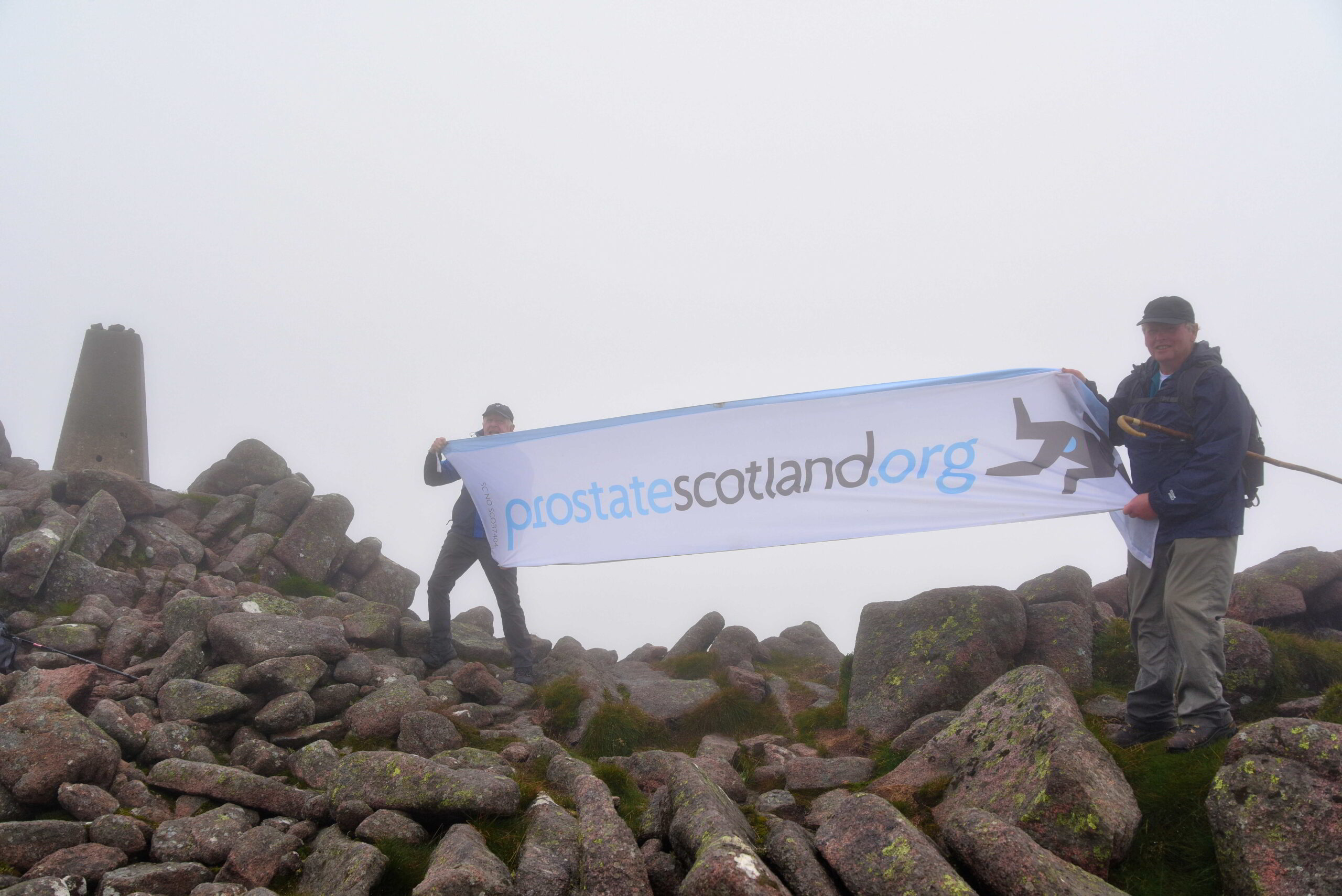 "Queen Victoria stopped on the way up Mount Keen at a spring for a drink on her way over to Balmoral, which used to be the old road" said Donald Cameron of Edzell Men's Shed, who organised the walk.  "We took five and a half hours to complete the walk which is pretty good. The distance was eleven and a half miles. We had a really great day with some great banter and many laughs, especially crossing the burn on the way up and down."
Morag Idan, Communications & Supporter Care Officer, Prostate Scotland said "These current times and this year has needed a special effort in order for us to reach more men and their families with support and information on prostate cancer and disease, and we'd like to thank Edzell Shedders for the tremendous part they have played in helping us do that.  We'd also like to thank all those who sponsored their Mount Keen walk, helping them raise such an extraordinary amount."
Our new Zoom ToolBox Workshop for Scottish Shedders
Morag Idan said: "With prostate cancer being the most common cancer in men in Scotland, Prostate Scotland has developed a new Zoom ToolBox Workshop about prostate awareness and prostate symptoms which we are pleased to offer Scottish Shedders either to individual Men's Sheds or with a few Sheds coming together. Our workshop is a short but informative Powerpoint presentation that can be delivered through Zoom or Teams or, once restrictions ease, by coming along to your Shed."
You can read more about Prostate Scotland Virtual ToolBox Workshops for your Shed here, which are presented by Mae Bell.  Mae is our Information and Advice Manager and can be reached on 0131 603 8663 or at mae.bell@prostatescotland.org.uk