Congratulations to our supporter Ashleigh Courtney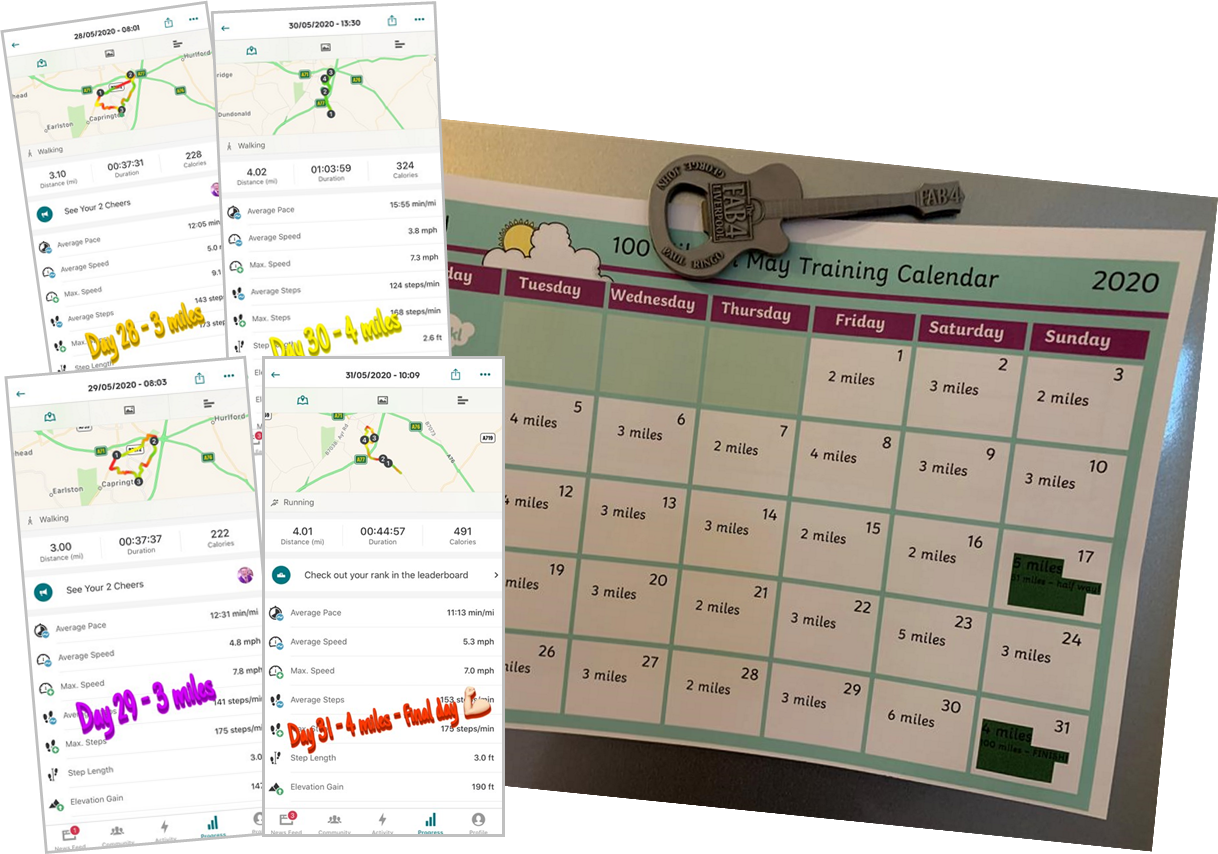 Congratulations and thank you to our supporter Ashleigh Courtney
… for completing her virtual fundraising challenge of running and walking 100 Miles in May in aid of Prostate Scotland.
Ashleigh walked distances of two to six miles every day in May, and often on hot sunny days!  By fitting her challenge around her job as a teacher, making deliveries of work packs to her pupils helped Ashleigh to chalk up the miles.
Said Ashleigh "My initial target was £200 and thanks to the incredible kindness & generosity of people I know, we smashed that target!"   Ashleigh raised the tremendous sum of £1,389.25 including Gift Aid.
Prostate Scotland is delighted to receive her support, and thank you to all her friends and family who supported her.  If you'd like to read more about Ashleigh's 100 Miles in May, then head to her fundraising page here.  We are very grateful for her support which is of significant help to us in taking forward our work to tackle prostate cancer and disease in Scotland.
Ashleigh did a fantastic job of combining her fitness challenge with making local deliveries of work packs to her pupils.  If her efforts have got you thinking about keeping fit while supporting Prostate Scotland, head to these pages:
There are other easy ways to support Prostate Scotland too, if you prefer not to undertake an activity.
Information on coronavirus and prostate cancer
We've developed a series of online documents on COVID-19 and prostate cancer to help provide information and support for men and their families at this difficult time.  Our full range of information and awareness materials is also available in the Resources section of our website.