Thank you to our South Queensferry supporters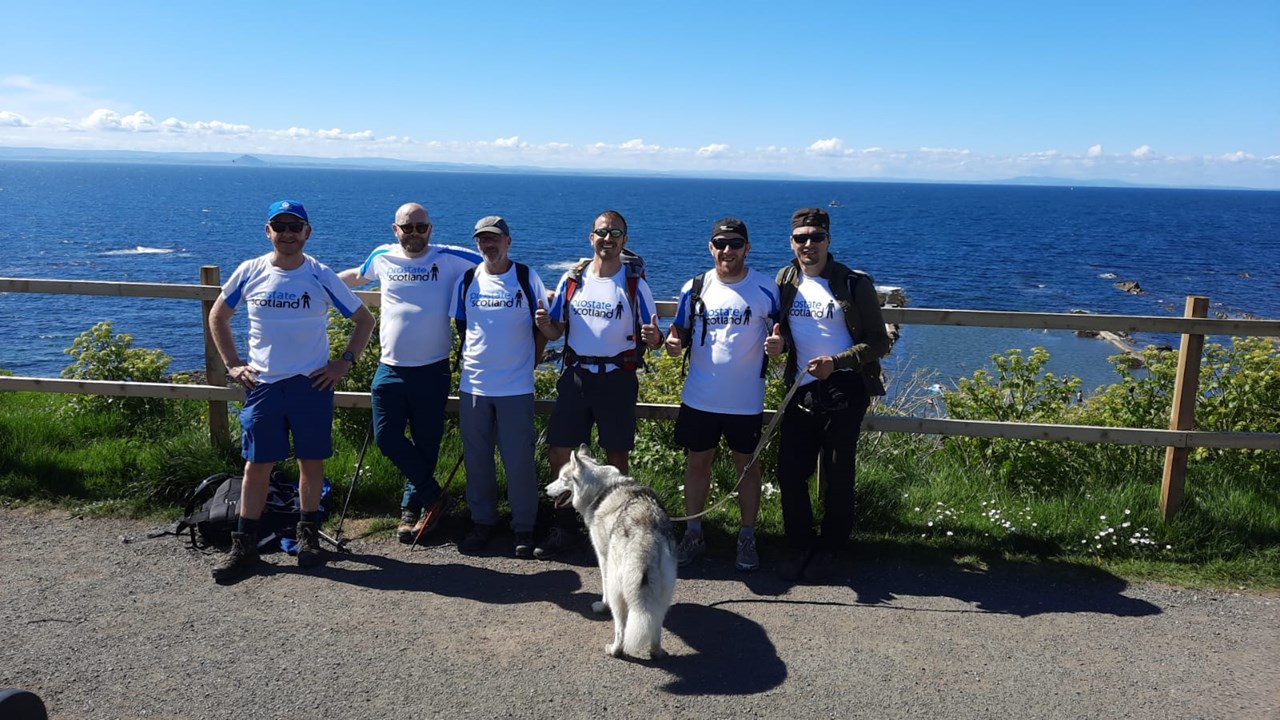 We're delighted to see our South Queensferry supporters featured on page 19 of local magazine Spotlight.
Our thanks to Craig, his friends, family and the community of South Queensferry for your continued support.  Congratulations on completing your latest fundraising challenge of a 24 hour overnight Walkathon along the Fife Coastal Path, raising over £3,700!
We're hugely grateful for the significant support and engagement we've received from you over many years in aid of our work, enabling us to provide more information and to reach out to many more people about the importance of prostate awareness.
Active challenges to support Prostate Scotland
If you'd like to get active while supporting Prostate Scotland, head to our fundraising page for more ideas for walking challenges from Craig and our other supporters, plus:
There are other easy ways to support Prostate Scotland too, if you prefer not to undertake an activity.