There are lots of different ways to organise or take part in a fundraising activity in aid of our work this year.  We'd be delighted to have your help!
However you choose to support us, we'd be delighted if you would like to undertake a fundraising activity in 2022.
You may already have a challenge in mind:
If you are daunted by the idea of taking part in an active challenge – don't be – people who participate by running or cycling in aid of Prostate Scotland are made up of people who just want to make a difference. Our fundraisers include people of all ages and experiences, from many who had never run a race before to some who have run several marathons – all bound together with one clear aim – to make a difference for those with prostate disease.
Here are just a few examples of brilliant fundraising ideas in 2020: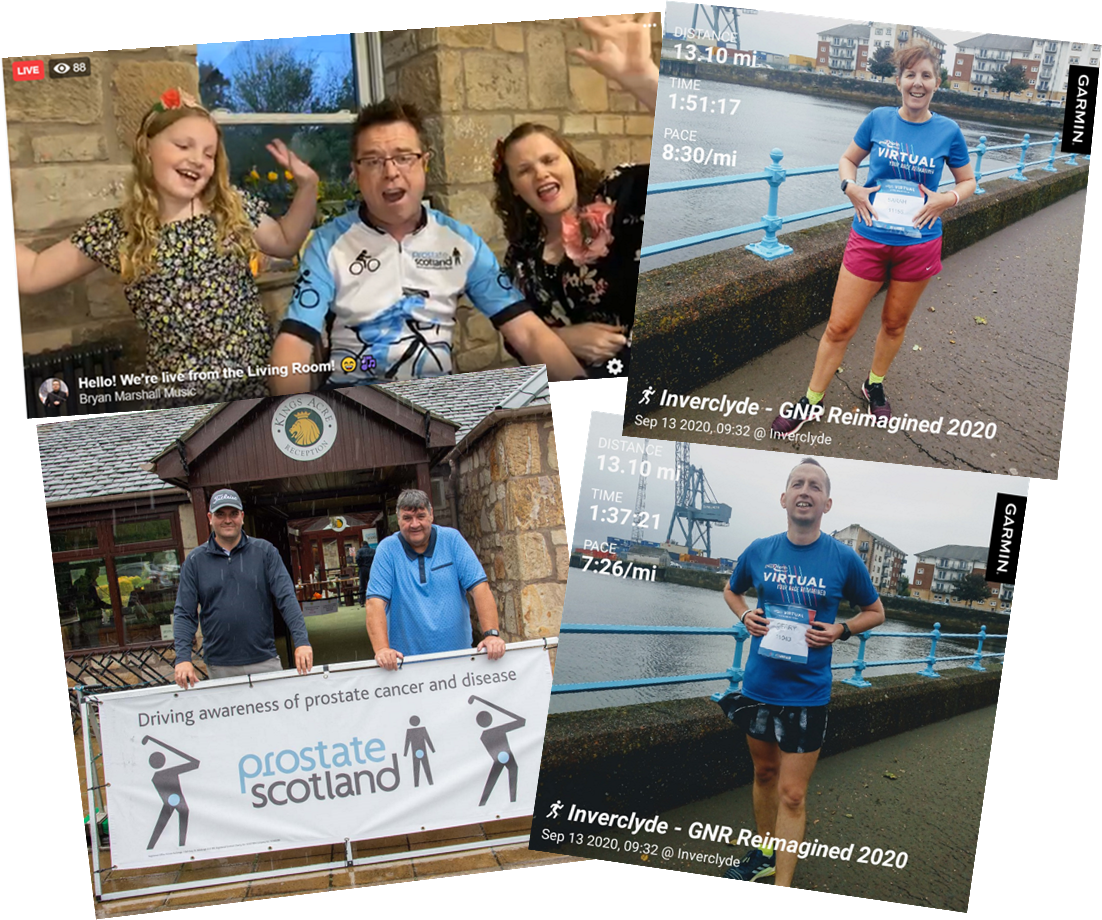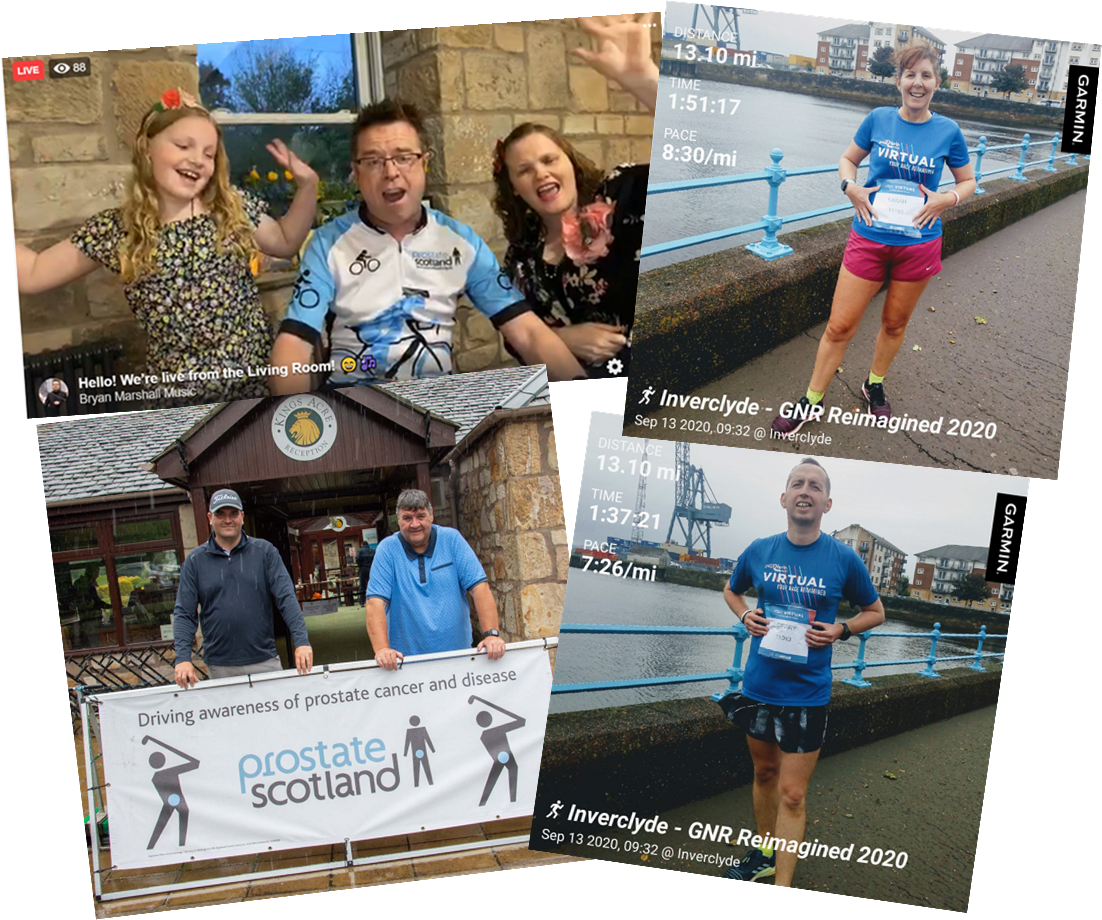 And even more ideas in 2021:
Head to our news pages for many more fantastic fundraising examples to inspire you!
Several running events such as the Edinburgh Marathon Festival, Great North Run and Great Scottish Run (including Half Marathon places in Glasgow) are currently planned to take place this year.
Please note that you can apply for a free charity place in some events when you're fundraising for Prostate Scotland. Head to our events pages to take a look at what's on.
And the family can join in too!  Family friendly events include:
Charity Golf Tournament
Our supporter Chris Igoe is running his third Charity Golf Tournament 0n Saturday 23 July.  This fantastic popular event takes place at

Kings Acre Golf Course

in Lasswade, Midlothian. Tickets include competition entry, morning roll & soup as well as many prizes to be won on the day at the price of £100 per 4 ball. The following Saturday is the prize giving night with entry priced at £5. Please contact Chris at igoe-up@outlook.com to enter.
We realise that the current situation has made life difficult for many people and families.  We understand if this is not a time that you can support us financially.  There are many ways that you can still support us non financially, including generating free donations when you shop online.
The key requirement for all fundraising
…is that you must stay safe and follow up-to-date Scottish Government and NHS guidelines, on staying safe and on social distancing. We are here to support you in your fundraising – you can contact our Supporter Care team here, at info@prostatescotland.org.uk or on 0131 603 8664 or 0131 603 8660.
A big thank you for your support!