Rotary Ride for Prostate Cancer 2021 is out of the blocks!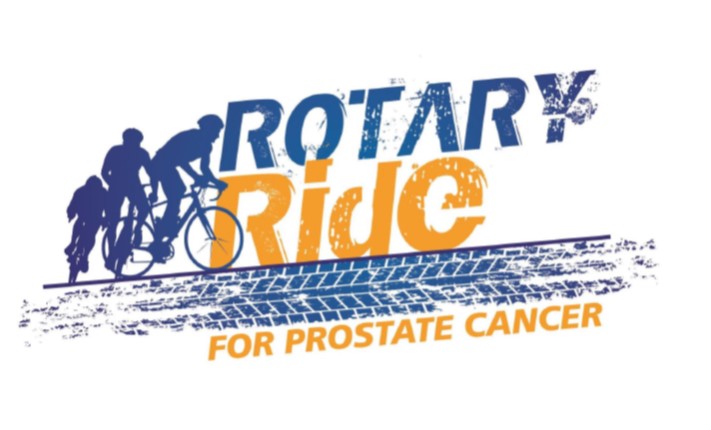 We're pleased to update you again on this year's Rotary Ride for Prostate Cancer  on 4 and 5 September (or another date which is more suitable to your Club). We're thrilled that Rotarians and Rotary Clubs have been in touch to share their plans for playing their part in this fantastic UK wide initiative to fundraise and raise awareness of prostate cancer.
Why not read on and see what some of your colleagues are doing…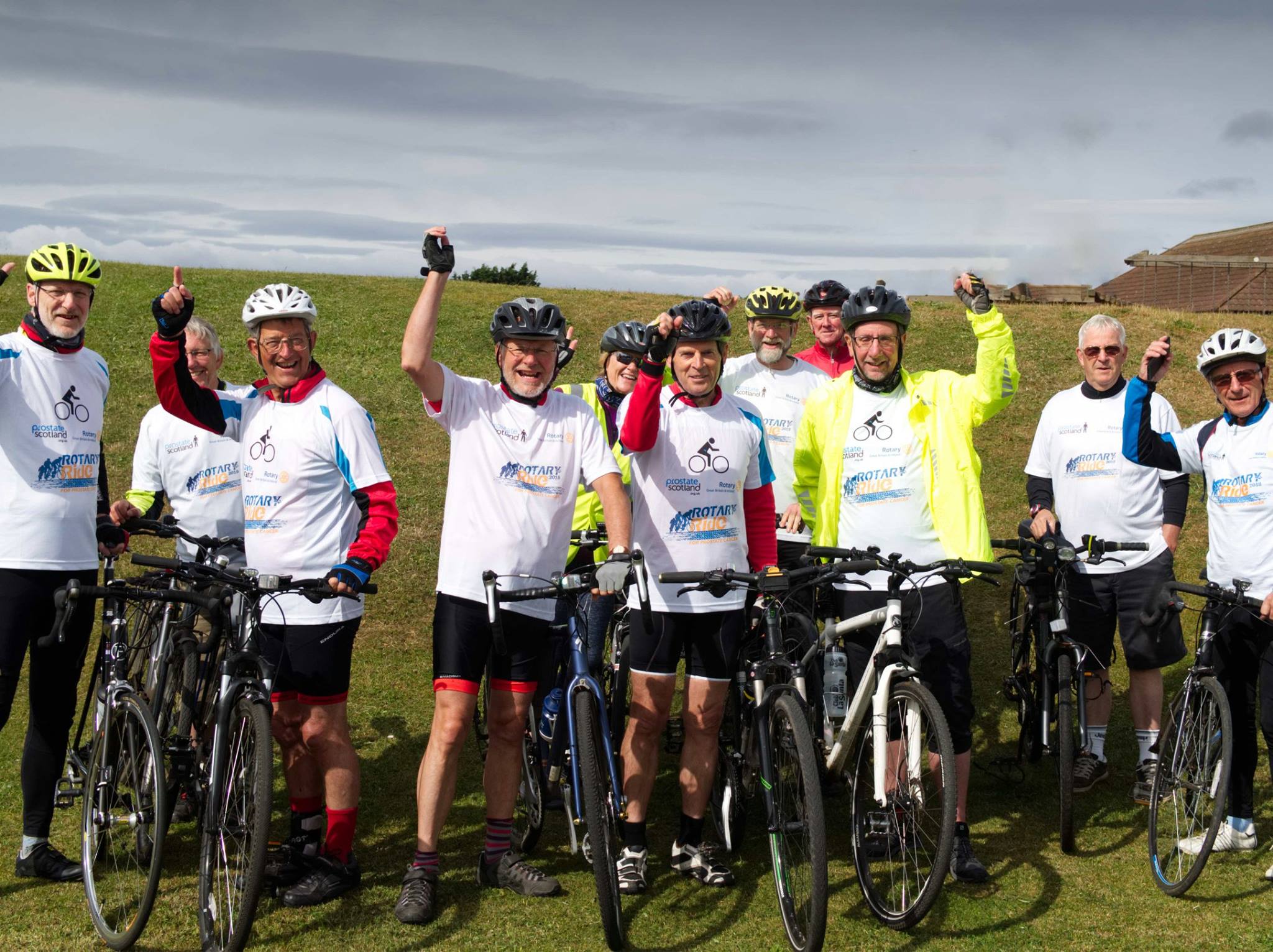 The Rotary Ride is a Rotary GB & Ireland initiative aimed at supporting the prostate cancer charities and increasing awareness of prostate cancer, through Rotary Clubs organising and supporting rides in their localities.
It takes place on the weekend of Saturday 4th and Sunday 5th September 2021 – or alternatively on a date in September to suit you.
We're encouraging and supporting Rotarians and Rotary Clubs to hold your own event such as an individual or small team cycle in your local area.  You could also use an exercise/static bike and even connect on an online platform such as Zoom and cycle with your friends, family or your Rotary Club virtually!  You can set your own cycling challenge your way and you can also choose another date in September to hold your ride.
You'll find more info and resources at:
A comprehensive downloadable Rotary Ride Guidance Pack (including risk assessment forms) and an editable poster are available from our Resources section.
And our previous Rotary Ride newsletter is here.
Please register your club's ride at rotarygbi.org/rotary-ride-registration to help members of the public looking to join a ride.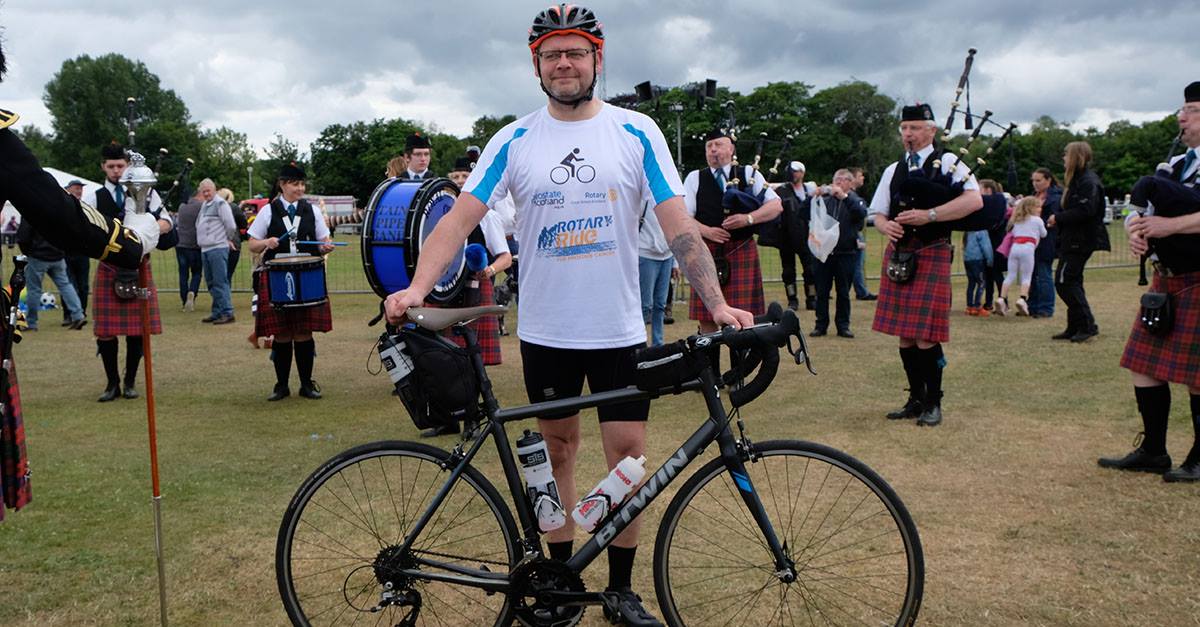 From Shetland to the Borders, Rotary Clubs are cycling to support our work!
ARE YOU the fastest person in Shetland?
ARE YOU the fastest person in Shetland? Rotary Club of Shetland is giving you a chance to prove it!
On Saturday 4th September from 9am to 5pm, you'll find them in Lerwick Co-op car park, hosting their static Rotary Ride.  They'll be offering you the chance to prove you are the fastest person in Shetland by travelling 500 metres on a static exercise bike in the shortest time.  What a challenge!
The fastest will win a month's free subscription to a gym at a leisure centre of their choice
Entry is £1 in aid of our work
We're delighted that they've already caught the attention of their local newspaper, Shetland News!
Tour de France…or Tour de Clacks?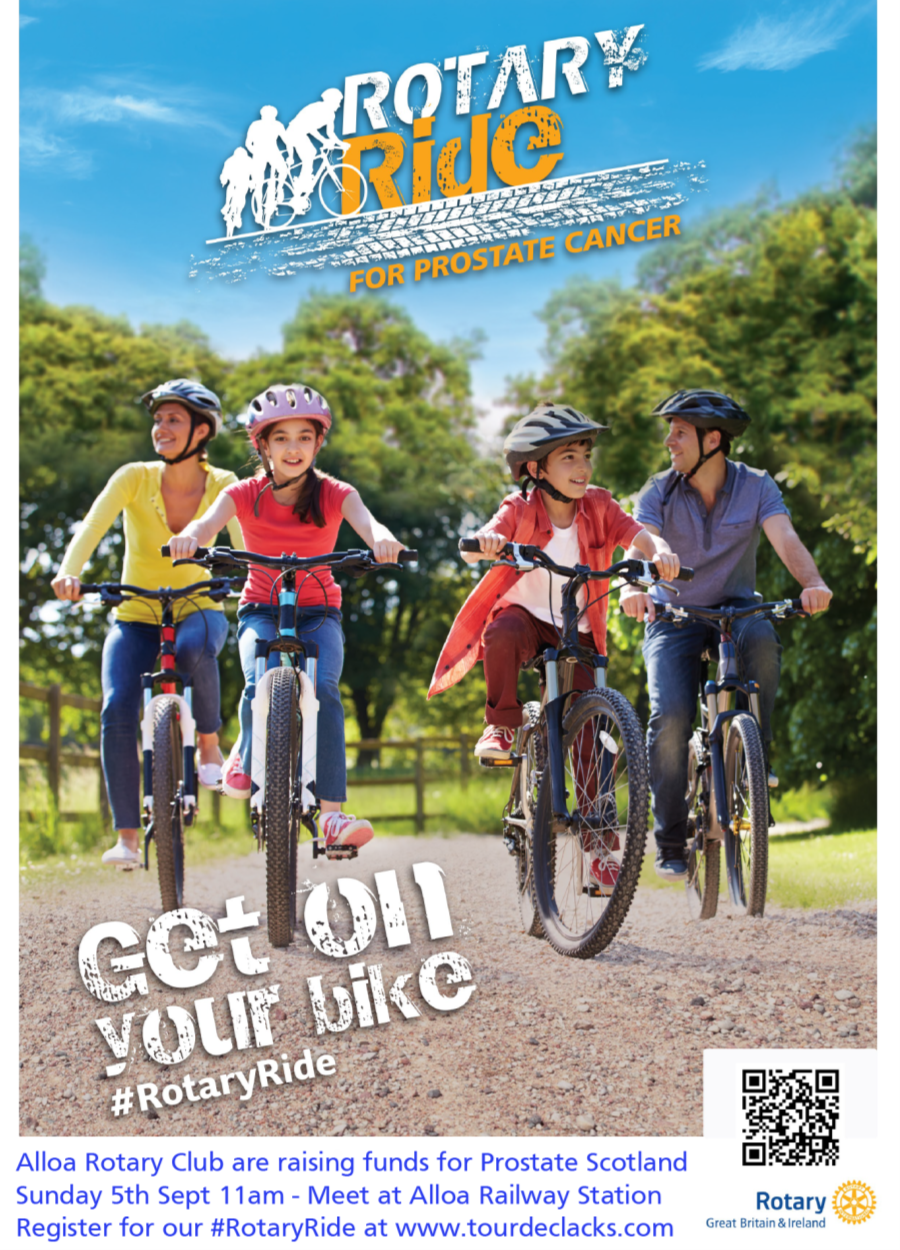 A big thank you to the Rotary Club of Alloa who have chosen to cycle a 22km circular route from Alloa Railway Station. We were delighted to see them featured in this week's Alloa Advertiser! Their 'Tour de Clacks' Rotary Ride follows along designated paths of the National Cycle Network of signed paths and routes for walking, cycling, wheeling and exploring outdoors.
You are invited to join the Alloa Rotary's Tour de Clacks on Sunday 5 September. They've even set up a website with loads of helpful information all about their Ride. Jump on your bike and head to tourdeclacks.com to find out more!
IWT…and coffee!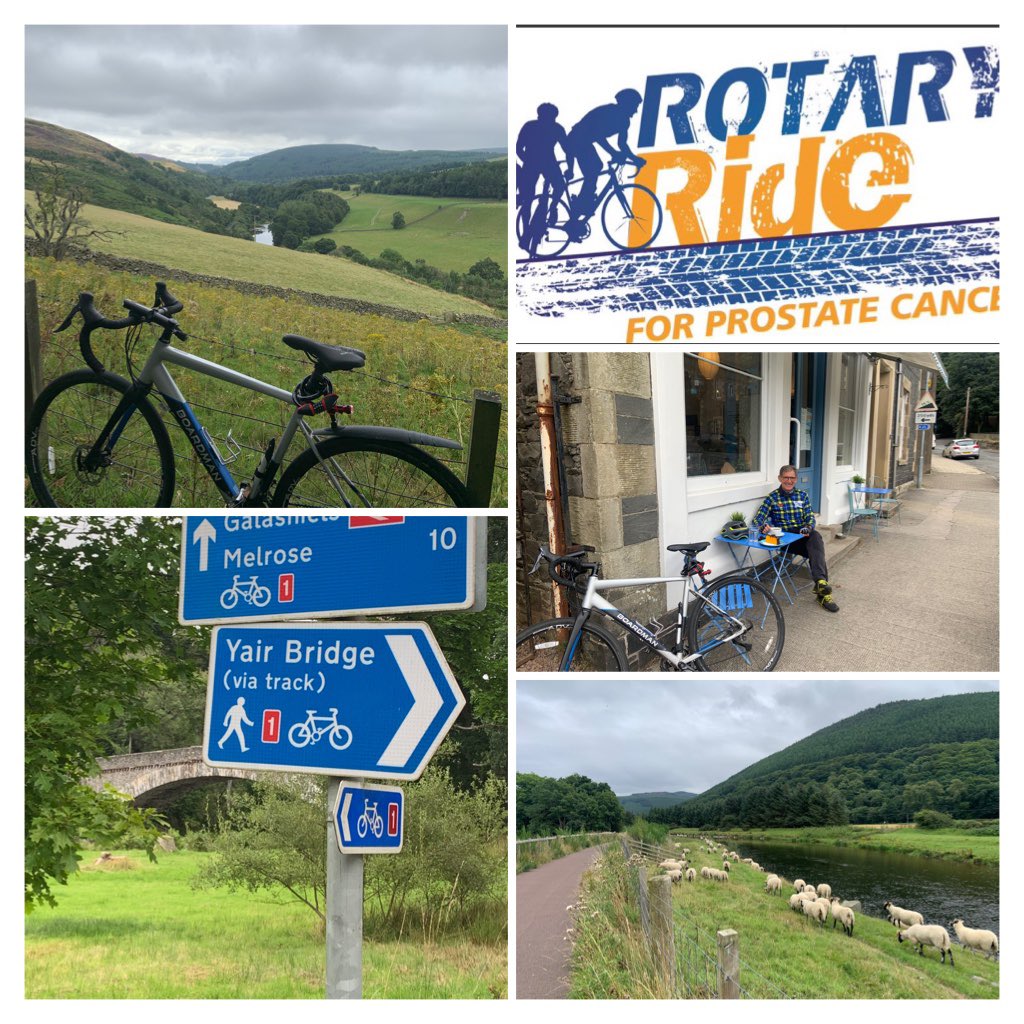 IWT Rotary is from Innerleithen, Walkerburn and Traquair in the Scottish Borders.  With their local and leisurely Rotary Ride scheduled for Saturday 4 September, they completed their final 30 mile spin checking route last Friday.  We were delighted to see that they had time for a vital cafe refuel too!
IWT Rotary invite Rotarians and friends to join them on a leisurely 37 mile circular route from Innerleithen, with a refuelling stop in Stow if desired.  Described as one of the best circular routes in the Borders it follows quiet undulating B class roads through the Moorfoot Hills and down the side of Gala Water.  Departing 10am on Saturday 4th September, all bikes welcome.
We've been enjoying their stunning scenic updates on Facebook and Twitter!  You can message them for more information or email iwtrotary@btconnect.com
Carnegie Dunfermline & West Fife pedal Forth!

Carnegie Dunfermline and West Fife Rotary Clubs are crossing the Forth Bridge in their Rotary Ride on Sunday 5 September. We're thrilled to receive their continued support, having met and joined them on their previous rides. This time they're meeting in Inverkeithing and heading to a lovely lunch stop in Linlithgow and back. They have a few spaces on their Rotary Ride and you can find them on Facebook at Carnegie Dunfermline Rotary Club.
Photo credit:  Donald Stewart FRPS
And last but not least…thank you to those already out of the blocks!
A big thank you to Rotary Clubs who have already held their rides, and those who have supported us in other initiatives this year and already sent in their donations.
How your local Rotary Ride will help us in our work…
To increase awareness that early detection helps over 80% of men survive prostate cancer in Scotland and to help increase the percentage of men surviving prostate cancer even further
Maintain and help increase awareness of prostate cancer and prostate issues
Raise funds to support Prostate Scotland's awareness, information and support activities to support men and their families affected by prostate cancer (there are now over 27,000 men in Scotland living with Prostate Cancer) and to help increase the survival rate even further to more than 80%
The pandemic has had an adverse impact on the early diagnosis of prostate cancer, with fewer men visiting their doctor with potential symptoms.  This year needs a special effort in order to reach the 15,000 men across Scotland at risk of developing prostate cancer.  The more clubs that take part, the better the chance there is that a man in their local community will benefit from their efforts.
Thank you for your continued support of our work
Your support of our work is much appreciated and necessary for our work to continue and develop.
The Prostate Scotland team is working from home/remotely, but you can still contact us at info@prostatescotland.org.uk or on 0131 603 8664 or 0131 603 8660.  We look forward to hearing from you.
Best wishes,
Adam Gaines
Director, Prostate Scotland
PS:  For the latest news on our COMPASS services to support men to navigate men with prostate cancer, head to prostatescotland.org.uk/help-and-support-for-you  Our free Living Well with Prostate Cancer course starts on 7 October and registration is open.