Rotary Ride for Prostate Cancer News July 2021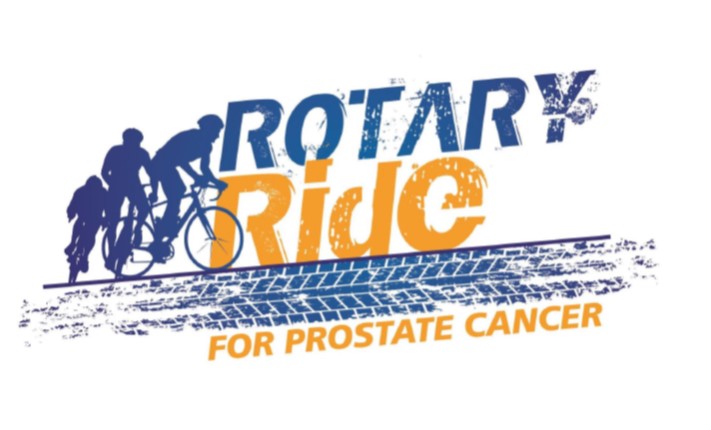 We are delighted to update you on plans for this year's Rotary Ride for Prostate Cancer and on COMPASS, our new project to help men navigate prostate cancer.  We enjoyed running our online stand at Volunteer Expo in May in partnership with Rotary GB&I and fellow charity colleagues and look forward to being in touch with more Rotarians and Clubs who requested information.

We are thrilled that the Rotary Ride for Prostate Cancer is back this year.  The Rotary Ride is a Rotary GB & Ireland initiative aimed at supporting the prostate cancer charities and increasing awareness of prostate cancer, through Rotary Clubs organising and supporting rides in their localities.
It takes place on the weekend of Saturday 5th and Sunday 6th September 2021 – or alternatively on a date to suit you.
We're encouraging and supporting Rotarians and Rotary Clubs to hold your own event such as an individual or small team cycle in your local area.  You could also use an exercise bike and connect on an online platform such as Zoom and cycle with your friends, family or your Rotary Club virtually!  You can set your own cycling challenge your way and you can also choose another date to hold your ride.
Head to our page at prostatescotland.org.uk/rotary-ride-for-prostate-cancer-2021 where you'll find:

Information, ideas, videos and examples of previous Rotary Rides
A downloadable Rotary Ride Guidance Pack for organising a Rotary Ride
Other ideas on how you can support us.  We welcome your involvement and support which can be fulfilled in a variety of ways!
You can register your club's ride and also get the Rotary GB&I's very useful risk assessment document at Rotary Ride Registration – Rotary in Great Britain and Ireland (rotarygbi.org)
You'll also find more information at Rotary Ride – Our Events and you can order posters, leaflets, t-shirts, pin badges, collection buckets and collection cans on our Rotary Ride Promotional Materials page.
Please do get in touch if we can help any further, either at info@prostatescotland.org.uk or on 0131 603 8664 or 1031 603 8660.  Our Supporter Care team is currently working remotely and we are on hand to help with any queries.
Photo credit (photo above right):  Donald Stewart FRPS
Prostate Awareness
The support of Rotary has enabled us to reach out to many more people and helps spread the word about the importance of prostate awareness in their communities, as well as helping us with funds to take forward and extend our work across Scotland.  Prostate cancer awareness increased in almost every community in Scotland on the day of the Rotary Ride as a result of the visibility of the participants and the other activities Clubs included in their events.  Post event, local media and social media coverage enhanced the awareness raised on the day.
Your local Rotary Ride will help: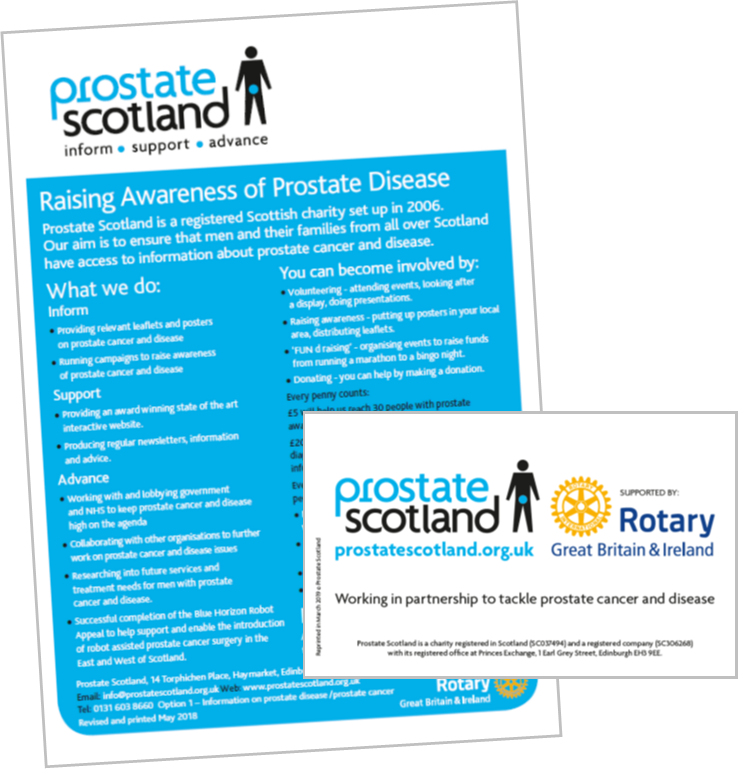 To increase awareness that early detection helps over 80% of men survive prostate cancer in Scotland and to help increase the percentage of men surviving prostate cancer even further
Maintain and help increase awareness of prostate cancer and prostate issues
Raise funds to support Prostate Scotland's awareness, information and support activities to support men and their families affected by prostate cancer (there are now over 27,000 men in Scotland living with Prostate Cancer) and to help increase the survival rate even further to more than 80%
The pandemic has had an adverse impact on the early diagnosis of prostate cancer, with less men visiting their doctor with potential symptoms.  This year needs a special effort in order to reach the 15,000 men across Scotland at risk of developing prostate cancer.  The more clubs that take part, the better the chance there is that a man in their local community will benefit from their efforts.
The Money Raised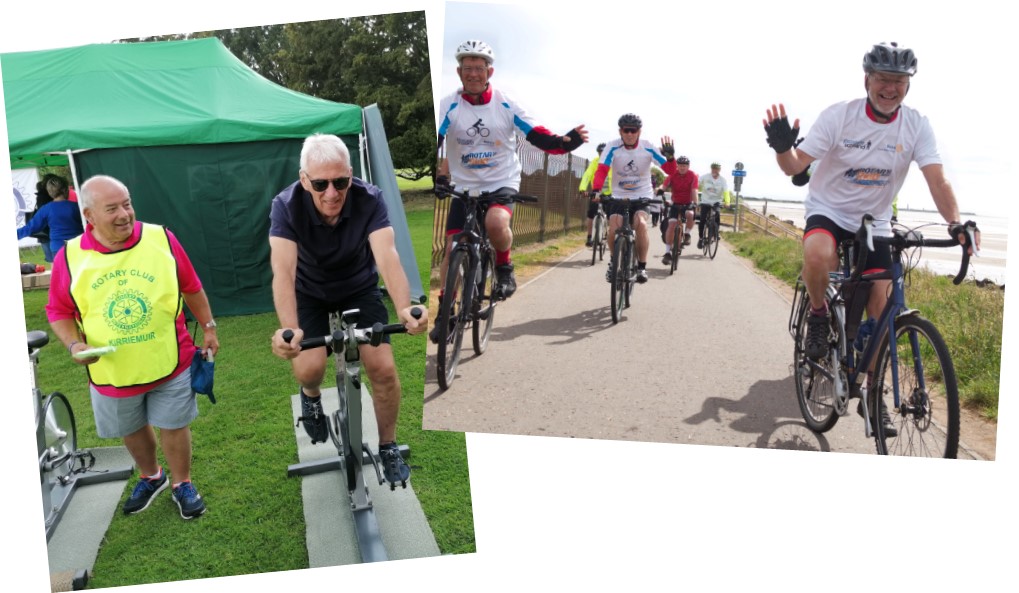 In aid of Prostate Scotland, the Rotary Ride has raised £75,000 to date – a fantastic achievement.  This has been used to increase awareness even further and we have produced Rotary branded leaflets.  These have been distributed at Prostate Scotland talks, our stands at conferences, in libraries, doctors surgeries, fundraising events and at football matches, to name but a few places.  Some of this helped men who have or had prostate cancer, and their families, by helping to introduce Robot Assisted Surgery for prostate cancer into Scotland. It has also helped fund leaflets supporting men and their families who have been diagnosed with prostate cancer.
We'd like to hear from you!  We are happy to make a virtual presentation (or in person, when it's permissible). Here's how to get in touch.  We were delighted to make a virtual presentation to the Rotary Club of Hamilton – it was great to meet the members online!
When we last wrote to you, we shared news of our development of a range of new services to help men across Scotland navigate prostate cancer.  It is called our COMPASS project and in time it will cover information, courses, exercise programmes, workshops and support services.  A significant programme of services to support men with prostate cancer, and their families, are now up and running.  Thanks to a very kind funding award the services are all provided without charge to those benefitting from them.
What services are available at the moment?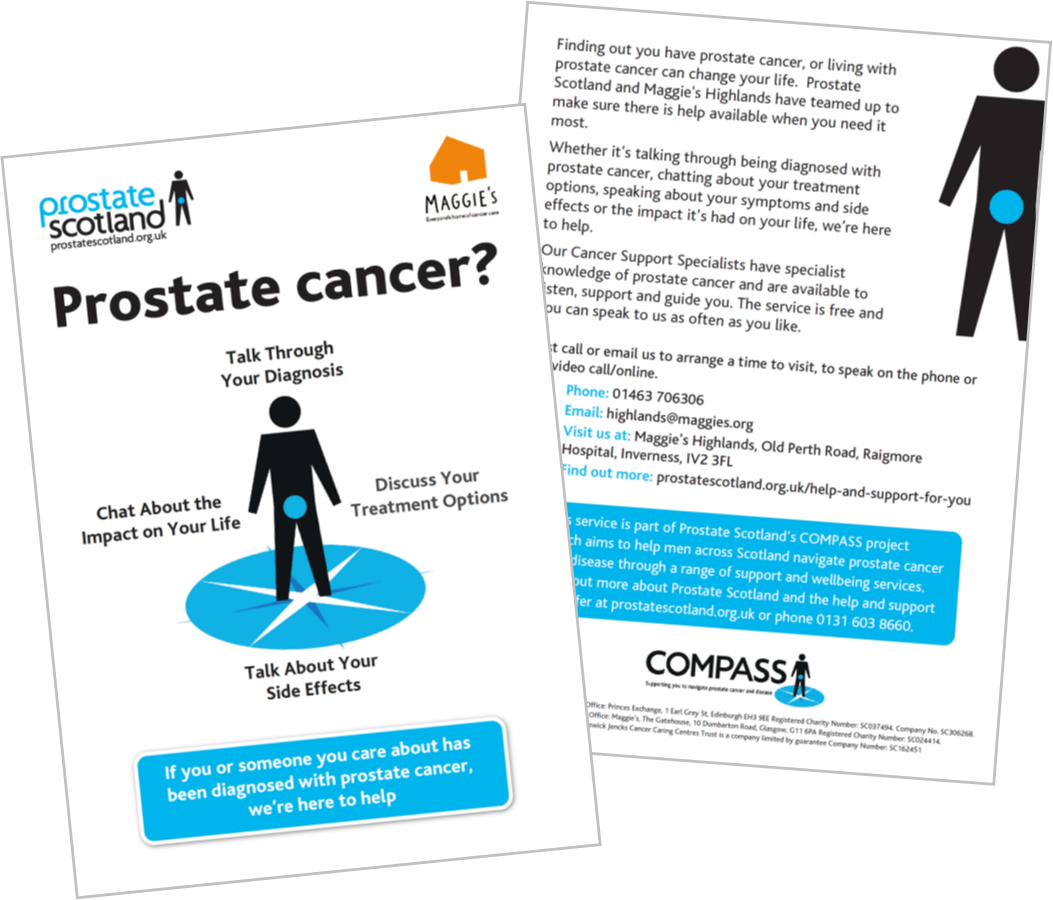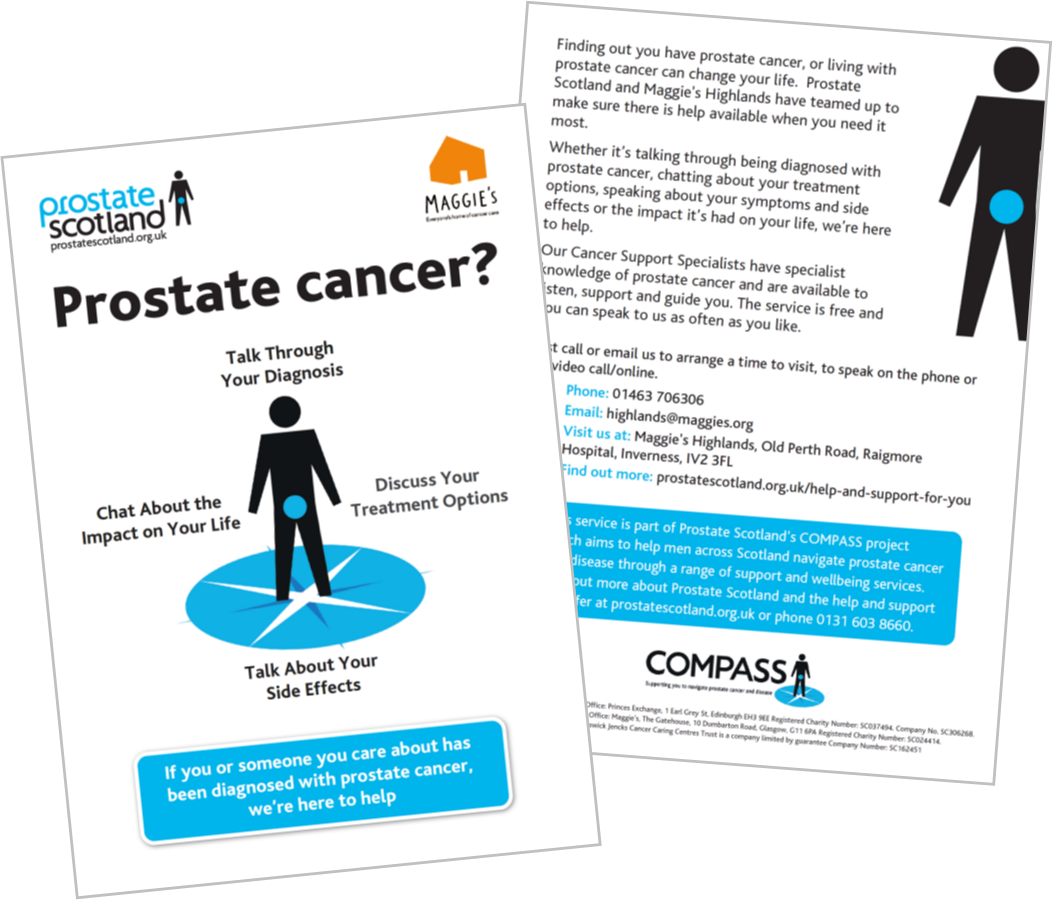 We're delighted to work in partnership with experts at Maggie's Highlands, Maggie's Edinburgh and The Exercise Clinic to deliver these services.  We're also excited to let you know  that in early 2022 we plan to trial an exercise programme for people with prostate cancer and we can keep you updated on this development and anything related to prostate cancer and exercise.
Register with us to receive information on prostate cancer and exercise
Thank you for your support of our work
Your support of our work is much appreciated and necessary for our work to continue and develop.  The Prostate Scotland team is working from home/remotely, but you can still contact us at info@prostatescotland.org.uk or on 0131 603 8664 or 0131 603 8660.  We look forward to hearing from you.
There's more Rotary Ride information on our page at prostatescotland.org.uk/rotary-ride-for-prostate-cancer-2021 and at Rotary Ride – Our Events – Rotary in Great Britain and Ireland (rotarygbi.org) or fill in our form below and we'll get in touch.  We look forward to hearing from you.
Best wishes,
Adam Gaines
Director, Prostate Scotland
PS:  We have continued to update our range of information leaflets on prostate cancer and disease, available from our website.  We've also recently added two new pelvic floor exercise videos developed by Urology Advanced Physiotherapy Practitioners at the Western General Hospital, Edinburgh.