Teaming up with Cancer Support Scotland to help Glasgow patients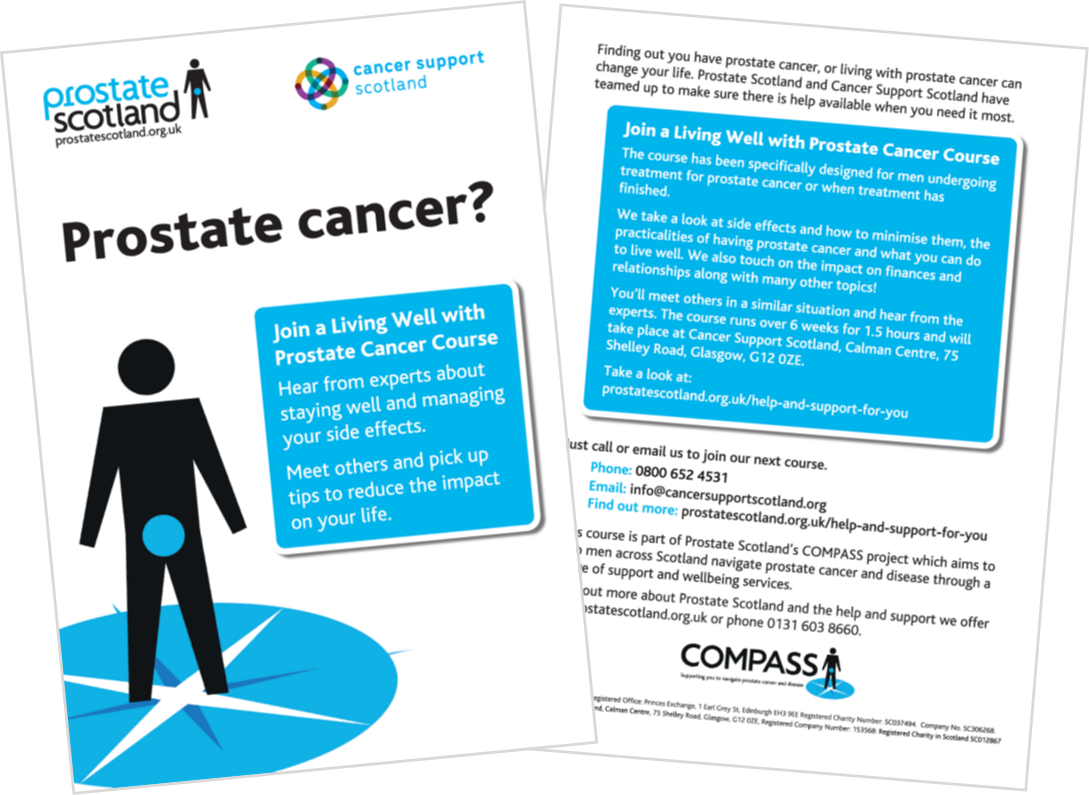 We're teaming up with Cancer Support Scotland to offer support to prostate cancer patients in Glasgow.
We're thrilled to be working in an exciting new partnership with the charity, based in The Calman Cancer Support Centre in the grounds of Gartnavel Hospital. Through our joint initiative, men with prostate cancer can join our free Living Well with Prostate Cancer Course running at the Centre.
What does the course cover?
Our free course has been designed for you if you've recently been diagnosed with prostate cancer.
We look at a range of topics including the practicalities of having prostate cancer and the side effects of treatment.  Whether you are experiencing fatigue, anxiety, urinary or erectile problems we'll have experts on hand to talk through how to minimise your side effects.
When does it run?
Our first course will run from Wednesday 1st November each week at 5.30pm for 6 weeks. Please contact Cancer Support Scotland to register.

Where in Glasgow?
The Centre is in the grounds of Gartnavel Hospital
Address: The Calman Cancer Support Centre, 75 Shelley Road, Glasgow, G12 0ZE
Plus…
The course will also cover what you can do to live well, the potential impact on your finances and relationships along with many other topics! You'll meet others in a similar situation and hear from the experts.
Head to our Resources section for more details about the topics covered in our course.
About Cancer Support Scotland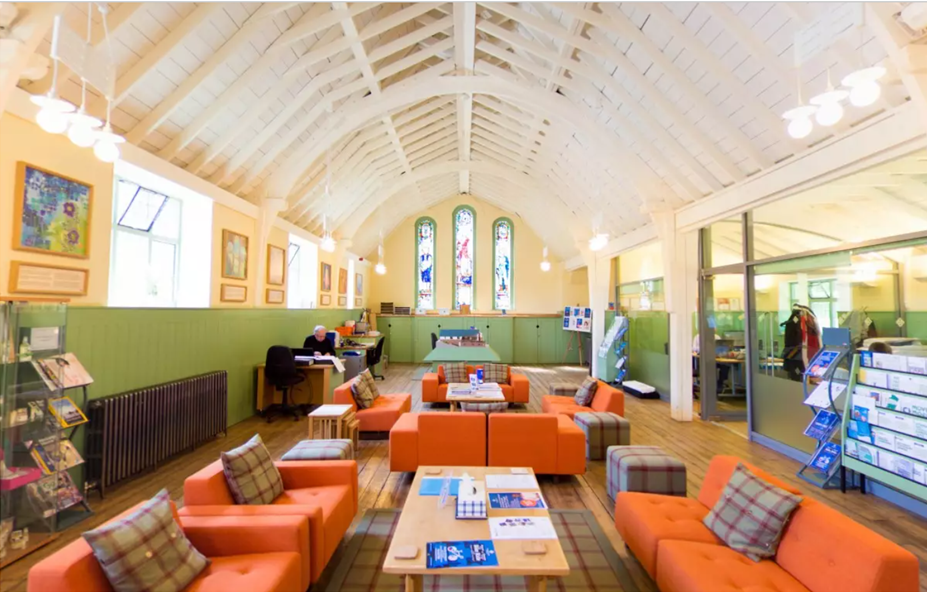 As Scotland's cancer charity, Cancer Support Scotland have been the wellbeing champions for those affected by cancer for over 40 years – not only for those diagnosed, but their loved ones and carers too.
"Very proud I've managed to have our two charities working together during my spell at Cancer Support Scotland, and extremely excited for what lies ahead." Michael MacLennan, Cancer Support Scotland
COMPASS
Our Living Well with Prostate Cancer Course is part of our COMPASS project to support men and their families to navigate prostate cancer.
You can also:
Cancer Support Scotland is a registered Scottish Charity, with charity registration no. SC012867 and company registration no. 153568