The Kiltwalk returns for 2024!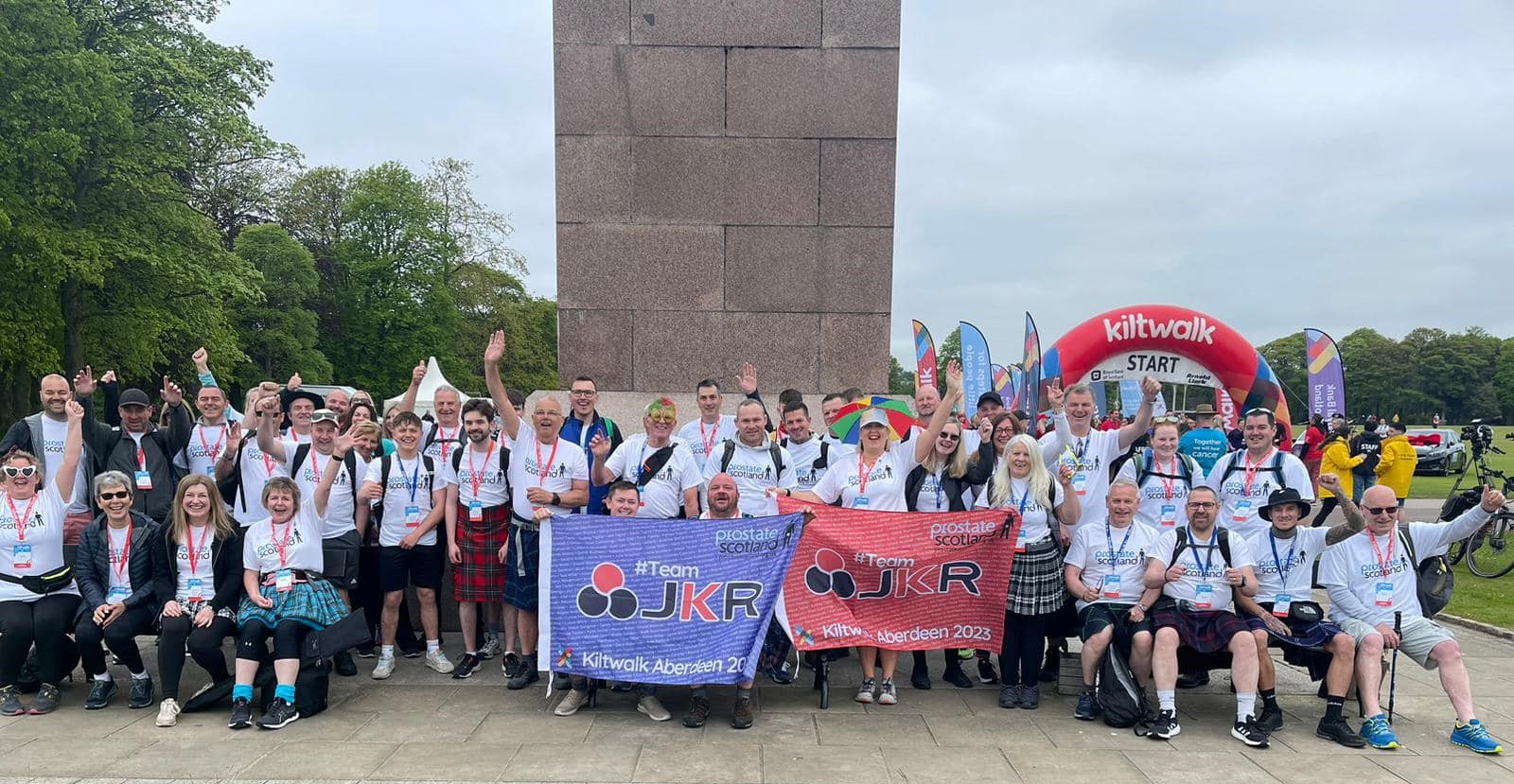 The Kiltwalk returns for 2024! Registration is now open for Glasgow and Aberdeen Kiltwalks!
It's a supercharged Sunday walk at your own pace, and a great way to raise money for our cause. The Kiltwalks are all about having fun and celebrating the valuable work of Scotland's charities – our supporters love it! You walk at your own pace, and you can choose from 2 or 3 distances.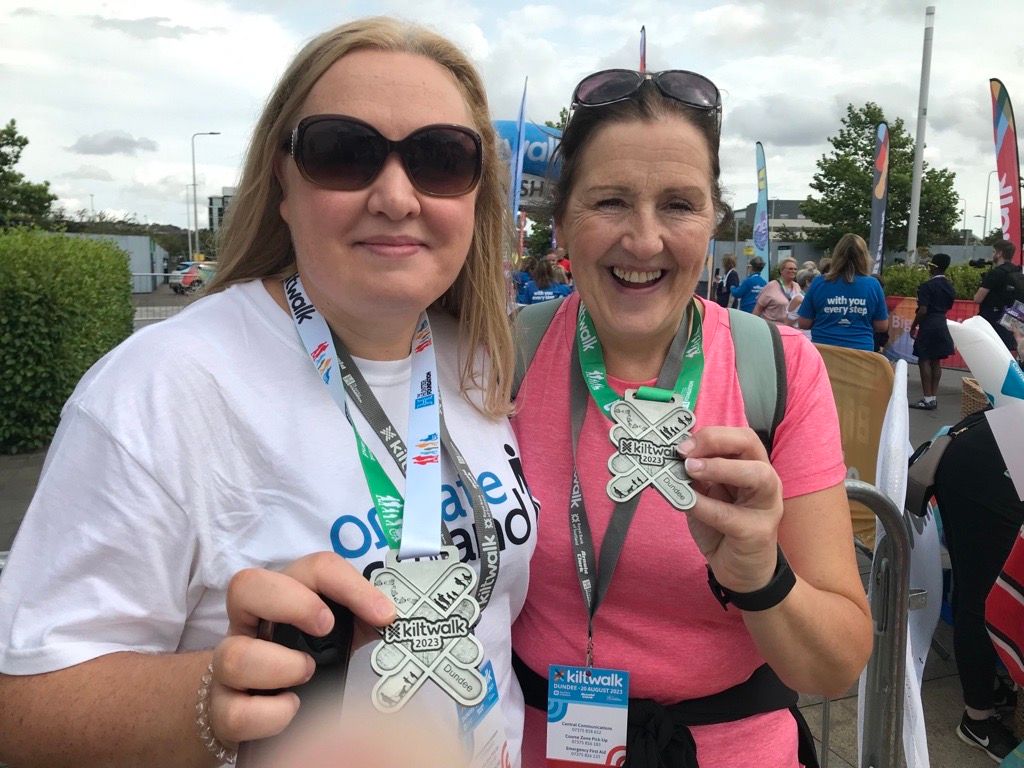 What's more, we'll support you with a free fundraisers place when you fundraise for Prostate Scotland. Head to our event pages to apply, it takes just a couple of minutes:
Want to buy your own place?
Then register with us on our Kiltwalk pages so we can send you your free Prostate Scotland T shirt – and our Supporter Care team can support you with your fundraising if you wish
Want to know more?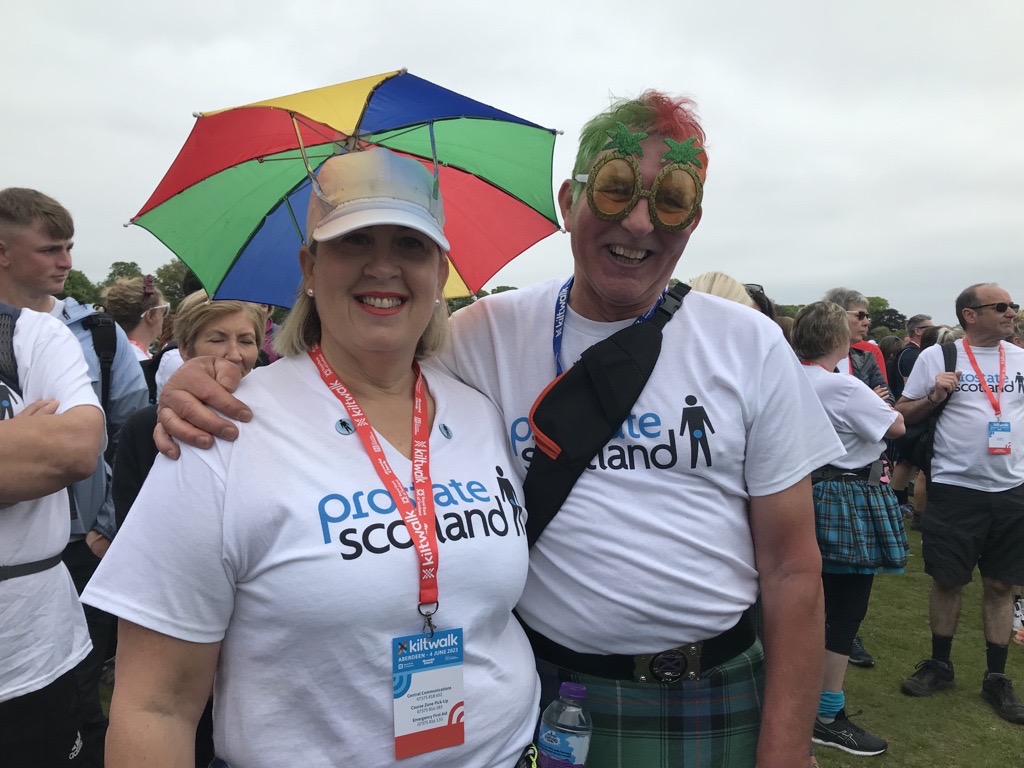 Colleagues from the JKR Group were joined by eight walkers from Huws Gray Aberdeen, who together succeeded in raising the magnificent amount of £13,580!
The team of 53, based across the North East of Scotland, stepped out in support of a colleague in the Mighty Stride. Read more about their tremendous success here!
Your fundraising in the Kiltwalk will help us in our work to ensure that men and their families can receive information and support on prostate issues. You can read more about our work here. Whether you're a small workplace team, a big family team or you want to take the walk on as an individual challenge, we're delighted to support you!