Aberdeen Kiltwalk 2024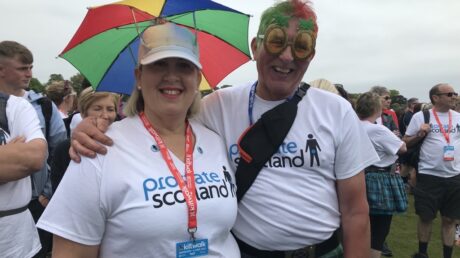 https://www.prostatescotland.org.uk/events/aberdeen-kiltwalk-2024
Event details
Date: 2nd Jun 2024
City: Aberdeen
Country: Scotland
Join the Aberdeen Kiltwalk 2024 on Sunday 2 June!
The Kiltwalk makes its return in four Scottish cities – Glasgow, Aberdeen, Dundee and Edinburgh! It's a firm favourite with our supporters, and a fantastic day out!
you walk at your own pace along scenic routes
you'll join many other participants supporting the causes they care about
it's an ideal event for a group of colleagues, friends or family to take part in together
You'll receive a warm welcome and lots of encouragement from the Kiltwalk team – and…
Fill in our form below to receive your free t shirt!