Province of Renfrewshire West raises over £1,500 in aid of Prostate Scotland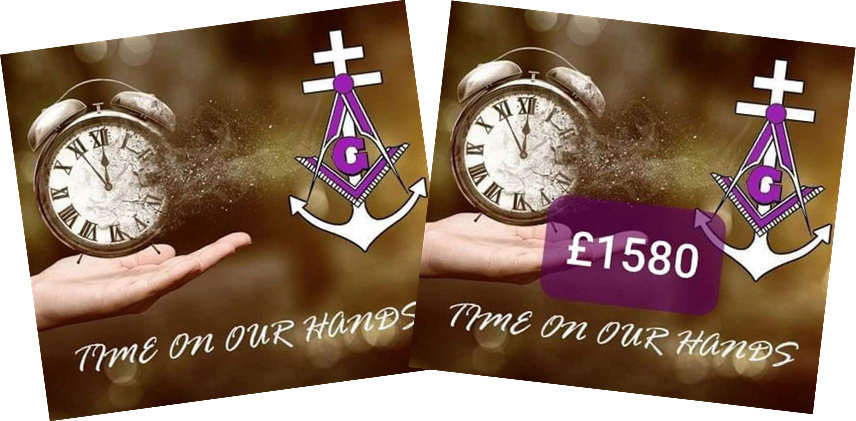 Province of Renfrewshire West raises over £1,500 in aid of Prostate Scotland
An inspired fundraising initiative organised by The Anchor Lodge of Research No 1814 in Gourock, part of the Grand Lodge of Scotland, recently raised the tremendous sum of £1,585 in aid of our work.
The initiative, entitled 'Time on our Hands' saw each minute of one day being sold for £1, setting a grand prize of £500 for the winner and a goal of raising £1,000 for our cause.
The scheme was targeted at Lodges in the Province of Renfrewshire West.  This covers the Inverclyde area with all nine of the local Lodges contributing. Social media and email were used to promote the scheme to members. Right Worshipful Master Nicky Stetz explained:  "It ran during a time when not only were the Lodges not holding any meetings but indeed even individuals were not allowed to meet with anyone outside their household.  I feared therefore we would make slow progress in reaching our target but so highly regarded is the work of Prostate Scotland, within a fortnight the scheme was oversubscribed, I had sold out and brethren who had not been able to obtain times made donations instead including from several of our sister Provinces."
The lucky winner of the grand prize, who having already made a sizeable contribution, asked for his winnings to be donated to our cause, which made the total donation even more generous.
Prostate Scotland is thrilled to be the beneficiary of such an original fundraising initiative from our charity partners the Grand Lodge of Scotland.  We would like to thank the Lodges of the Province of Renfrewshire West and their members for their fantastic engagement and contributions.
If you'd like to get active in autumn while supporting Prostate Scotland, head to these pages:
There are other easy ways to support Prostate Scotland too, if you prefer not to undertake an activity.
Information on coronavirus and prostate cancer
We've developed a series of online documents on COVID-19 and prostate cancer to help provide information and support for men and their families at this difficult time.  Our full range of information and awareness materials is also available in the Resources section of our website.