A big thank you to our supporter Ken Grigor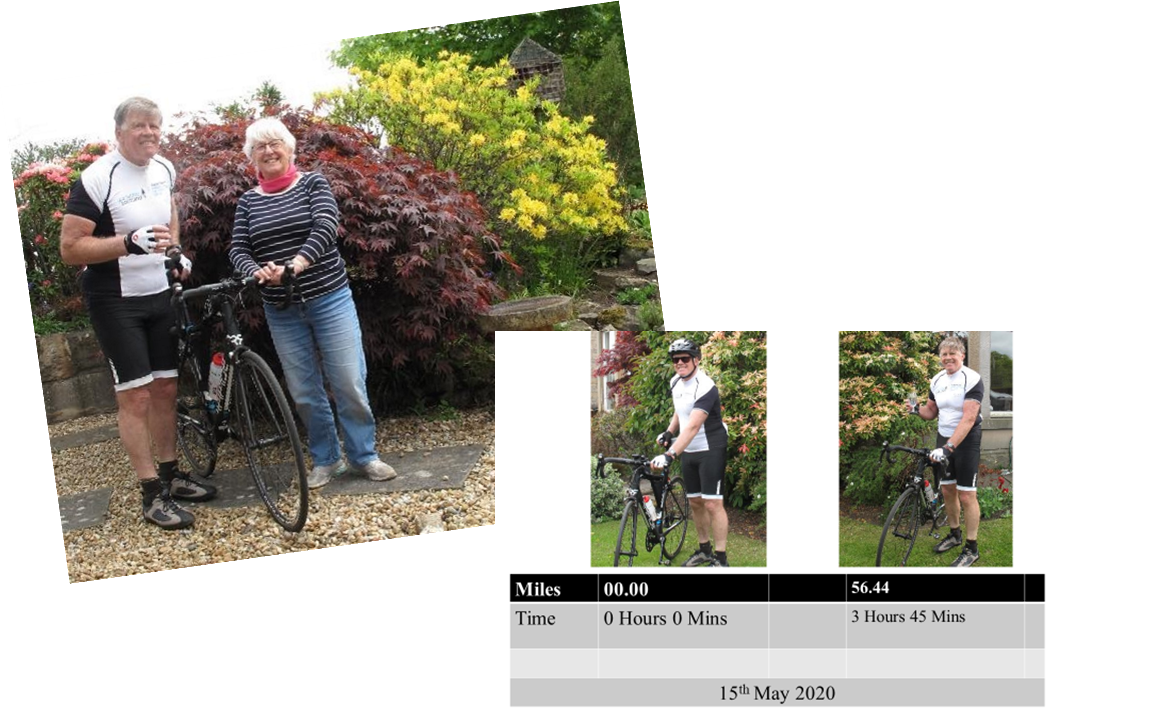 Thank you to our supporter Ken Grigor
…who fundraised a fantastic £4,056 in aid of Prostate Scotland by cycling a Double Marathon recently. Ken completed his challenge on 15 May by cycling 56 miles in the brilliant time of 3 hours and 45 minutes!
Ken decided to train to complete a double marathon cycle run around his local area in Edinburgh, inspired by the efforts being made by other fundraisers for the NHS and  the 2.6 Challenge   To celebrate his birthday and make a contribution to Prostate Scotland, he set himself the target of fundraising £500.  Ken was delighted to have exceeded it by over 600%, and including Gift Aid his fundraising total has now reached over £4,056. Ken's remarkable achievement and success has been highlighted by him being recognised as being in the top 3% of fundraisers on JustGiving in May, out of over 40,000 fundraisers across the country.  Said Ken "I am overwhelmed by the generous response I have received."
Our heartfelt thanks and congratulations go to Ken for his such terrific fundraising and awareness raising.  We are very grateful for his continued support which is of considerable help to us in taking forward our work to tackle prostate cancer and disease in Scotland.
If Ken's amazing achievement has got you thinking about a challenge you could undertake to fundraise for Prostate Scotland, head to our Prost80 Initiative:  virtual fundraising ideas.  There are other easy ways to support Prostate Scotland too, if you prefer not to undertake an activity.
Information on coronavirus and prostate cancer
We've developed a series of online documents on COVID-19 and prostate cancer to help provide information and support for men and their families at this difficult time.  Our full range of information and awareness materials is also available in the Resources section of our website.