Hazel's Prost8 14 day Cycling Challenge in aid of Prostate Scotland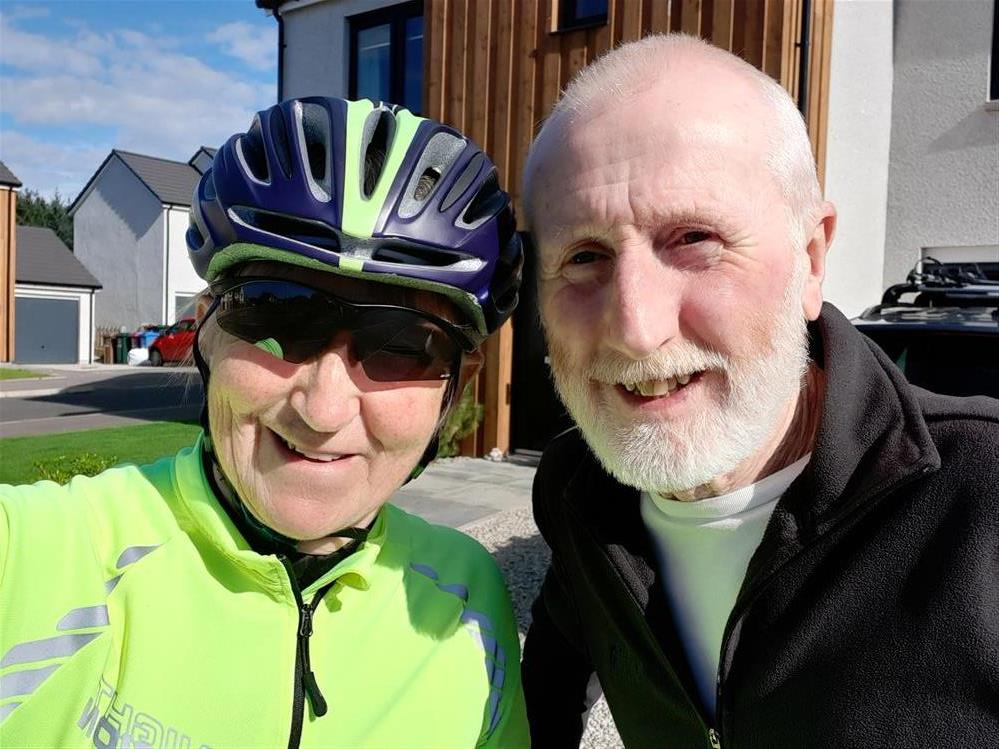 Our heartfelt thanks and congratulations go to our supporter to Hazel Jamieson for her Prost8 14 day Cycling Challenge to raise £140 in aid of Prostate Scotland.  Hazel raised an incredible £1,367.50!
Hazel's target of cycling an average of 22 miles each day around her local area of Moray was inspired by 'Prost8' and the number 14 – for the number of consecutive days she had available to complete her challenge.  She aimed to raise £10 per day.  Her achievement is made even more special by not only exceeding her target total mileage of 308 miles by an extra 11 miles, but also by smashing her fundraising goal many times over to raise £1,367.50 including Gift Aid.
Said Hazel "it has given me great pleasure to raise this money for Prostate Scotland and know that it has gone to a very good cause which is now close to my heart."  Hazel used the Relive app to record each daily ride, and took photos and kept a diary on her Facebook page of her routes. These were shared with family and friends to update them on her progress.
We're thrilled to receive Hazel's support and for her brilliant initiative in setting herself this tough task.  You can read more about her challenge here.  Thank you to Hazel's friends and family too, whose contributions have helped to support Prostate Scotland in taking forward our work in giving the best possible information, support, advice and guidance to men and their families affected by prostate cancer and disease.
Getting on your bike is just one way to get active this autumn while supporting Prostate Scotland.  For more fun active ideas, head to:
The Edinburgh Marathon Festival Virtual Challenge – a great challenge if you have taken up running during lockdown or if you are a keen runner and have missed your usual races this year – available until 31 December
Big Blue Thank You – a new virtual event from the organisers of the Edinburgh Marathon, Men's10K and Supernova taking place in 2020
We've also compiled some ideas that take up less time and effort but can still raise some money for our cause.
Information on coronavirus and prostate cancer
We've developed a series of online documents on COVID-19 and prostate cancer to help provide information and support for men and their families at this difficult time.  Our full range of information and awareness materials is also available in the Resources section of our website.