Charity Golf Tournament raises over £3,000 in aid of Prostate Scotland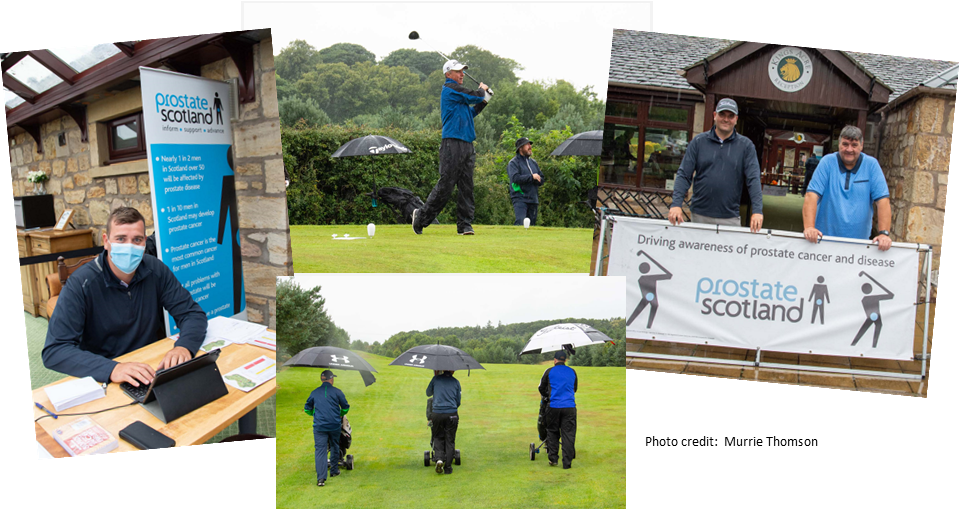 Charity Golf Tournament raises over £3,000 in aid of Prostate Scotland
Our congratulations and heartfelt thanks go to Grand Lodge of Scotland member Chris Igoe for his dedication in organising a Charity Golf Tournament which raised £3,137.22 in aid of our work.
This year's Charity Golf Tournament organised by Chris took place on Tuesday 4 August at Kings Acre Golf Course in Lasswade, Midlothian.  This follows the superb sellout success of the inaugural tournament last year – which also made over £3,000 in aid of our work.  While there were changes made this year to accommodate the extra health and safety requirements, and the teams played in downpours of rain, a great day of golfing was enjoyed by all.  With a number of prizes up for grabs, including Longest Drive and Closest to the Pin, Chris also organised an online prize giving event the following evening for the golfers.
We'd like to say thank you also to the dedication of local businesses, individuals, organisations and lodges who have  sponsored tees, fielded teams, and donated prizes.  Thank you to Kings Acre Golf Course for their assistance and Murrie Thomson for photography.
If you'd like to get active in August while supporting Prostate Scotland, head to these pages:
There are other easy ways to support Prostate Scotland too, if you prefer not to undertake an activity.
Information on coronavirus and prostate cancer
We've developed a series of online documents on COVID-19 and prostate cancer to help provide information and support for men and their families at this difficult time.  Our full range of information and awareness materials is also available in the Resources section of our website.