Ceres 5 Mile Road Race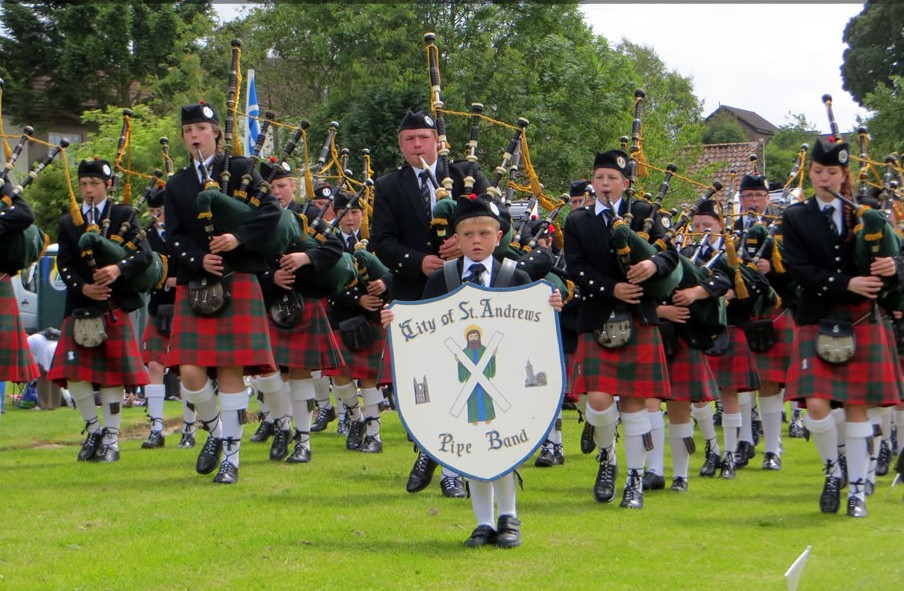 Entry for the Ceres 5 Mile Road Race is open!  We're thrilled to be nominated to receive proceeds from this exciting inaugural race at Ceres Highland Games in Fife.  It's organised by our supporter Tony Martin.
The Ceres 5 Mile Road Race is part of Ceres Highland Games and offers you a truly unique running experience!  Ceres Highland Games are the oldest free games in Scotland, having been run since 1314.
You'll be piped from the Bannockburn Memorial to the start line for an 11am start.  You'll run on a closed route from the ancient village of Ceres in the East Neuk of Fife.  It's an out and back hilly country road course.  It takes you along the picturesque Ceres Burn and past Fleecefaulds Meadow Nature Reserve.  It's ideal for a beginner too, as places are limited to 150.
The race takes place on Games Day, Saturday 25th June and will be chip timed. Head to Entry Central for more details and to enter  Every Finisher will receive a unique hand made slate medal, with the prize presentation taking place in the Games Arena at 12.15.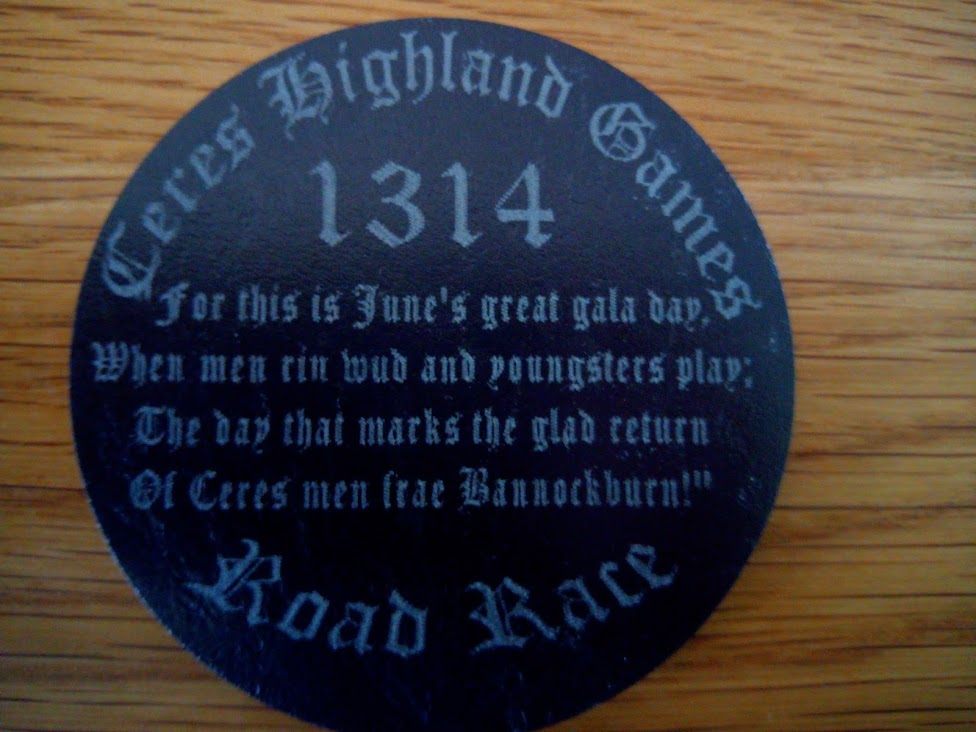 Afterwards, you'll get a chance to catch the Pipe Band Procession by the City of St Andrews Pipe Band at 12.45.  The Chieftain will perform the Official Opening of the Games at 1.00pm.  The Games Committee welcome you to attend the Games and invite your friends and family to join you.
Ceres Highland Games are the oldest free games in Scotland. There has been a market and games held here at the end of June, every year (except for war and during the period of the 1746 Act of Proscription) since 1314. In that year, the charter to do so was given to the people of the village by Robert Bruce in recognition of their support at the Battle of Bannockburn. The battle was fought in order to preserve the right of the Scots to determine how they would be ruled.
We're delighted to be supported by the proceeds from this special event.  The proceeds will also be shared with Ceres Highland Games (Charity Registration No. SC042893).
We're pleased to receive the tremendous ongoing support of Tony Martin and many keen athletes from Fife Athletic Club and the Fife area.  Fife athletes have competed in the Bob Stark Memorial Runs to support our work over the last six years, which have raised over £7,900.
Our thanks also go to Tony Martin for his dedication and expertise in running.  Tony is a member of Fife Athletic Club, and a founding member of Falkland Trail Runners.  Tony runs for Scotland and has represented Great Britain in the Half Marathon Championships. He recently won this years' Half Marathon Team Bronze for Great Britain in the European Masters Championship, and won the individual title too.
For more details and to enter this special running event, head to Ceres 5 Mile Road Race
We have a limited number of free places if you'd like to raise sponsorship for Prostate Scotland in this race.  Apply for your place at:  prostatescotland.org.uk/news/ceres-5-mile-road-race