Thank you to our supporter Alex Barrett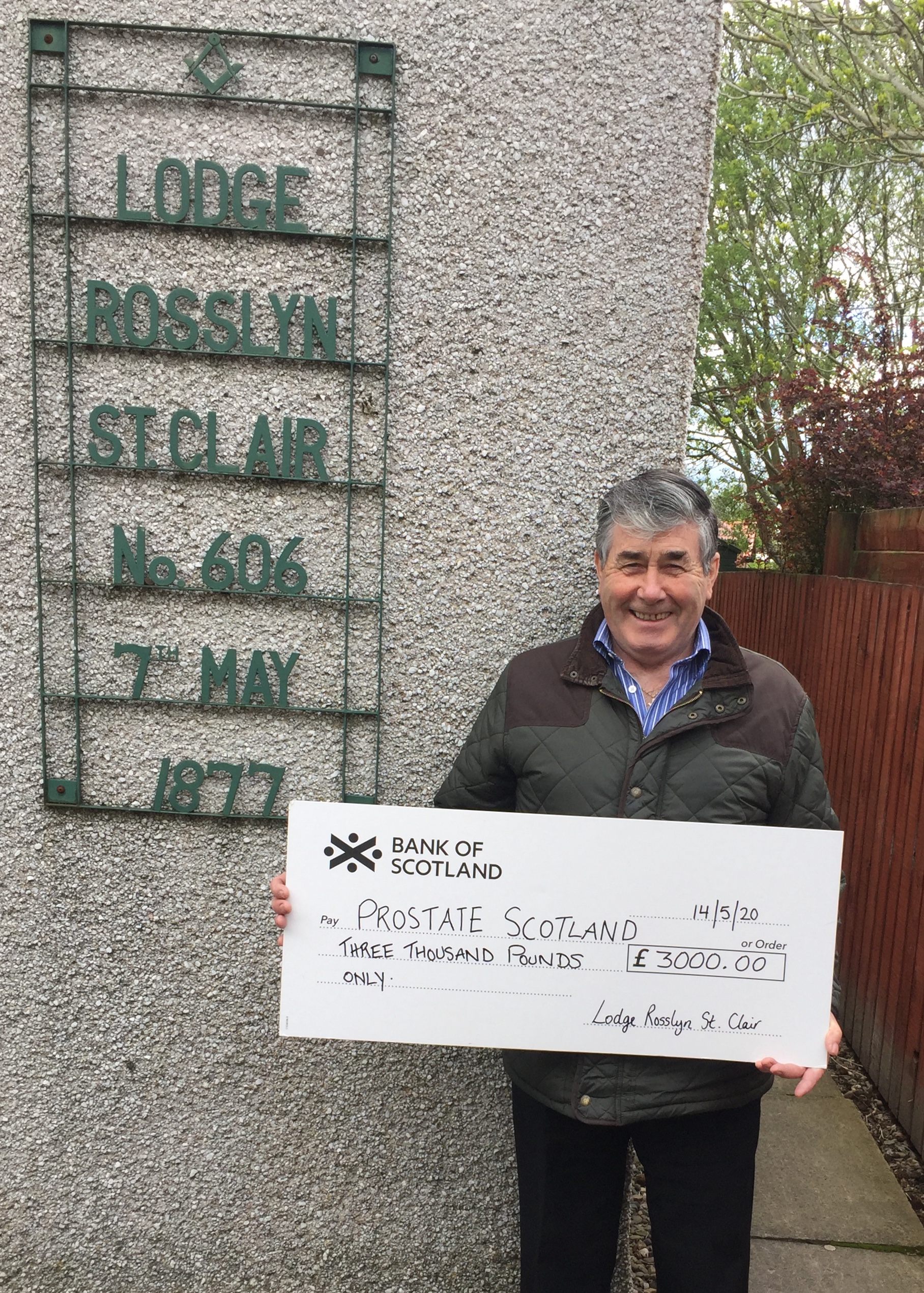 Thank you to our supporter Alex Barrett
…for growing a ponytail and raising the phenomenal sum of £3,000 in aid of Prostate Scotland.  Alex, a member of Lodge Rosslyn St Clair No 606 in Midlothian, part of the Grand Lodge of Scotland  was sponsored per centimetre for growing his ponytail over the course of the year.
Alex grew his ponytail to 28.5cm long and a 'guess the length of the ponytail' competition took place, with a fellow Lodge member winning a bottle!  Alex undertakes fundraising every year in his role as a member of his Lodge, and Prostate Scotland is thrilled to have received his support this year, and the wonderful support from Lodge Rosslyn St Clair and from the continued partnership of the Grand Lodge of Scotland.  A sincere well done and thank you to Alex and all the officers and members of Lodge Rosslyn St Clair N0. 606  for this generous donation which will be a significant help to us in taking forward our work to tackle prostate cancer and disease in Scotland.
If Alex's fantastic effort has got you thinking about a fundraising activity you could try, head to our Prost80 Initiative:  virtual fundraising ideas.  There are other easy ways to support Prostate Scotland too, if you prefer not to undertake an activity.
Information on coronavirus and prostate cancer
We've developed a series of online documents on COVID-19 and prostate cancer to help provide information and support for men and their families at this difficult time.  Our full range of information and awareness materials is also available in the Resources section of our website.