Congratulations to our supporter Adrian Ward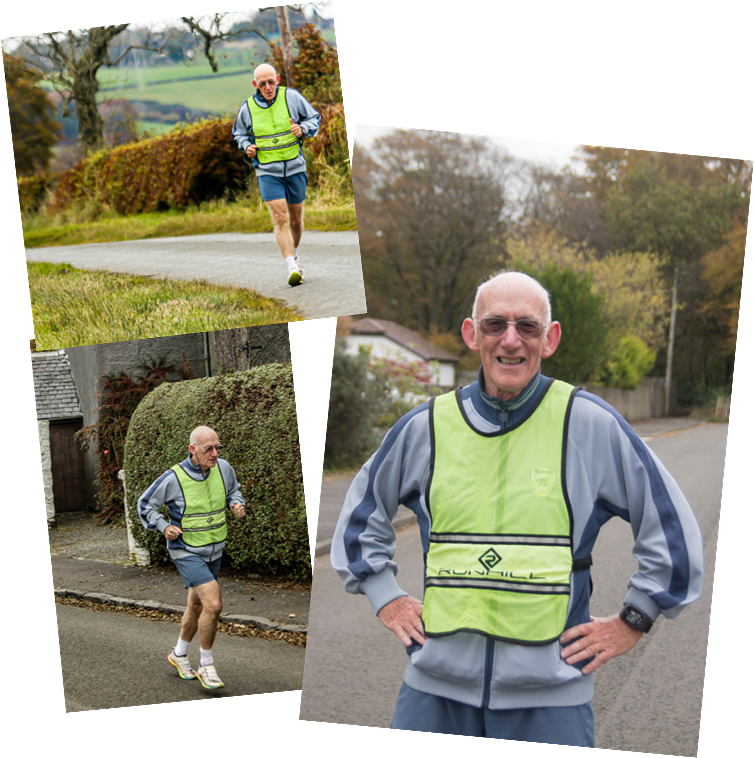 We'd like to say a heartfelt thank you and congratulations to our supporter Adrian Ward on completing his personal challenge of a local sponsored run in October.  Adrian raised the superb sum of £1,460 in aid of our work.
Adrian set himself the target of running from his home in Uplawmoor over the hill to the neighbouring village of Dunlop and back.  This return route covers ten miles with a total of 150 metres ascent.  Adrian spent some time training beforehand, with long runs on each of the preceding weekends, with some speed endurance training in between.  He also did some walking on the two days preceding his run.
As a long term member of the Rotary Club of Barrhead, Adrian received great encouragement and support from his fellow Rotarians, as well as his local community.  Friends and neighbours gave him a rousing send-off and socially distanced encouragement at intervals on his route.  Some walked and cycled up the hill and even encouraged Adrian from horseback and tractor!
Adrian raised a total sum of £4,390.07 to date and you can read more about his challenge here.
We are delighted to be a beneficiary of Adrian's achievement along with two other causes.  A third of this sum is being administered by his Rotary Club to provide modest amounts of support to small local projects and charities.   A local project to provide defibrillators has also received a third.
Said Adrian "the whole experience including many distanced conversations and messages in the preceding days, reaffirmed the marvellously strong sense of community that Covid has emphasised."
Congratulations and thank you to Adrian, and thank you to all his friends, family, local community and Rotary Club of Barrhead for their generous donations to support our work.
A virtual running challenge is a great way to keep your running routine going if you have taken up running recently, or if you are a keen runner and missed your usual races this year.  Please stay safe – exercise activities undertaken should follow the current Scottish Government COVID 19 advice on staying safe and on exercise and social distancing.
To complement the care you receive from the medical experts, Prostate Scotland is currently developing a range of support and wellbeing services to help men across Scotland navigate prostate cancer and disease.  It is called our COMPASS project and in time it will cover information, courses, exercise programmes, workshops and support services.
On Thursday, World Cancer Day, we launched our new exercise video specially designed for men with prostate cancer.  There is a growing amount of evidence showing the benefit of exercise for men with prostate cancer, so we wanted to develop something that was safe and accessible while the pandemic continues to impact our lives.
Head to prostatescotland.org.uk/help-and-support-for-you for more details of COMPASS.