Great North Run 2024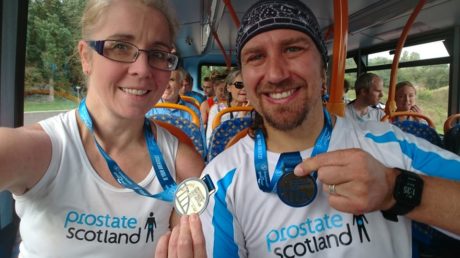 https://www.prostatescotland.org.uk/events/great-north-run-2024
Event details
Date: 8th Sep 2024
City: Newcastle
Country: UK
Join us for the Great North Run in September 2024 – it's the world's biggest Half Marathon!
In this hugely popular and friendly event, you'll join 60,000 people running from Newcastle to South Shields. The route takes you through Newcastle's historic city centre.
The Great North Run is a world-renowned running event which raises millions of pounds for charity.  Established in 1981, it's a firm favourite in the UK running calendar and an iconic event.
Many of our supporters have taken part in previous years, and really enjoyed the atmosphere and the welcoming cheers from the crowds lining the route to cheer them on!
We're delighted to support our fundraisers with a free place in this iconic event!
Just fill in our form below to apply – we'll get back to you within 3 working days
Fill in our form to receive your free running shirt or vest!