Prostate Scotland
Prostate Scotland was set up in 2006 as a register Scottish charity to inform, support and advance on prostate disease and prostate cancer. We are led by a Trustee Board of 9 people. They are people brought together by personal experience or knowledge of prostate disease, sharing a vision of increasing awareness and priority on prostate issues in Scotland. This knowledge and personal experience remains the driving force and bedrock of the organisation. The Board of Trustees also includes a number of members who are experts in the healthcare and cancer fields in Scotland.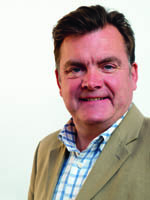 Robert is Chairman of Nelsons, the UK's largest natural medicine manufacturer. Robert is also a Trustee of a number of important charities both in Scotland and England including the Scottish Civic Trust and Chairman of the Barcapel Foundation and of the Edinburgh Art Festival.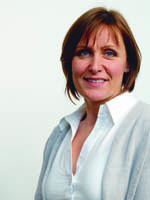 Alison McNeill
Company Secretary
Alison has worked in the field of communications, firstly in advertising and then in television. Her connection with Prostate Scotland is the early (and probably avoidable) death of her father at just 57 from prostate cancer. He died just a few days after the birth of his first grandchild – Alison's son Cameron. Her grandfather also died at 68 from the same disease.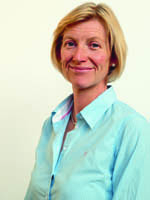 Mary is a Chartered Accountant and Chartered Tax Adviser who runs her own VAT Consultancy in Edinburgh. Her business involves advising businesses and charities of the VAT consequences of their activities and how they might minimise VAT costs. She has 3 daughters and became involved with Prostate Scotland as a result of a close family member suffering from prostate cancer.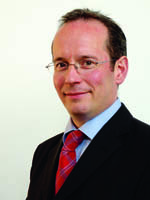 Alan is a consultant urological surgeon at the Western General Hospital, Edinburgh, where he has helped to develop the minimally invasive surgery programme in urology (including laparoscopic radical prostatectomy), after receiving additional training at the Cleveland Clinic, Ohio and the University Hospital in Leipzig, Germany. As a consultant urological surgeon with an interest in prostate disease, he has been struck by how little that many men know about their prostate gland until they develop prostatic disease.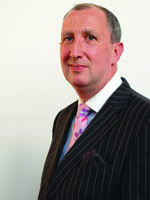 James is the successful owner and creator of some of Scotland's best-known restaurants and hotels including the Witchery, the Tower and Edinburgh's only 5 red star hotel, Prestonfield. Actively involved in a wide and eclectic range of educational, industry and sporting charities and initiatives, James is keen to advance the work of Prostate Scotland having seen at first hand the distress that this often diagnosable cancer has caused family and friends.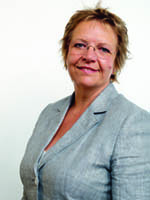 Anna is a cancer clinician who leads the development of SCAN – a managed clinical network for cancer services in Southern Scotland. From 2001-6 she lead the development and implementation of the Scottish National Strategy for Cancer Services. She has been closely involved with guideline development, quality assurance programmes and national cancer audits. Her main clinical interests have been thoracic oncology and malignancies of the nervous system, and she served both as a Board Member and Treasurer for the International Association for Study of Lung Cancer (IASLC).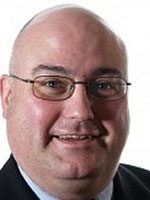 Alan is a partner with Lindsays Solicitors and spends his time mainly in Glasgow and Edinburgh. He also has many years of experience working with and supporting different charities. In his youth he was an ardent Sportsman but in view of three operations counts in as many years he is now content to watch from the stand. Alan is also a qualified scuba-diving instructor and plays bass in a jazz band (but seldom does he do both at the same time). In addition to being a trustee of Prostate Scotland, he is also Chairman of the Sportsman Charity which has raised over £2,000,000 for various local charities.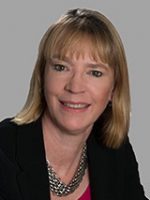 Julia works with Scottish Pension Trustees in Edinburgh as an independent pension trustee, working with a wide range of businesses across Scotland. She is a lawyer by background, was a partner in city law firm Sackers, and trained with Clifford Chance. She chaired the Education and Seminars Committee of the Association of Pension Lawyers for a number of years. She has a longstanding interest in prostate cancer and became a Trustee of Prostate Scotland in 2014.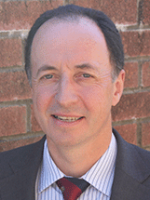 Graeme Conn is a Consultant Urologist at the Queen Elizabeth University Hospital, Glasgow and the National Spinal Injuries Unit for Scotland. He was previously Consultant Urologist at Aberdeen Royal Infirmary. He qualified in medicine in Glasgow in 1980 and trained in Urology in Birmingham, Edinburgh and Cardiff. He specialises in neuro-urology, urinary tract reconstruction and the management of post-prostatectomy incontinence. He is lead clinician for the Scottish National service for sacral nerve stimulation.
He was Chairman of the Intercollegiate Specialty Examination Board in Urology from 2003 to 2007, was a member of Council of the British Association of Urological Surgeons from 2007-2012 and a member of Council of the Royal College of Physicians and Surgeons of Glasgow from 2008 to 2015. From 2010 to 2013, he was advisor in urology to the Chief Medical Officer for Scotland. He was also a member of the National Planning Forum Subgroup on Robotic Surgery for Prostate Cancer.
Staff members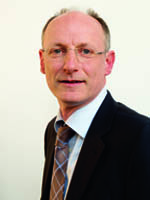 In June 2008, Prostate Scotland took on its first Director, Adam Gaines, who is responsible for the administration and operations of the charity. He has a background in both the voluntary and public sectors including having been Director of the Disability Rights Commission in Scotland as well as Director of Public Affairs for the National Council for Voluntary Organisations.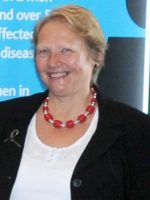 Mae is Information and Advice Coordinator and joined Prostate Scotland in September 2009. Her remit is to develop literature to raise awareness of prostate disease, develop information leaflets on prostate disease, deliver presentations to community groups and in the workplace and develop Prostate Scotland's involvement with volunteers. She has worked in the voluntary sector for the past 11 years and previously as Chief Dietitian in the health service for 10 years.
Richard Walker joined the team, as Appeal and Fundraising Manager to lead the Charity's fundraising activity and in particular to take forward the Blue Horizon Robot Appeal for Prostate Scotland. In addition Richard's role includes looking after the core funding required to run Prostate Scotland – this includes raising the funding to make sure that we can increase the public's awareness of prostate disease through our literature, the website and the workplace initiative materials. Richard's background is in fundraising consultancy, appeal management and managing teams of fundraisers throughout the UK. He has been employed in the charitable sector for the last 35 years in one or other of these areas.
Morag joined Prostate Scotland as Communications and Supporter Care Officer in March 2017.  Morag has worked in sales and marketing in the gift, jewellery and wine industries, and along the way gained experience of the charitable sector. She has collaborated on fundraising projects with The Princes Trust Scotland, and for five years was involved in assisting with The NSPCC/Childline Scotland Edinburgh Fine Wine Challenge. Her favourite fundraising experience was in aid of The Drake Music Project, where she undertook The Salsa Challenge, culminating in two weeks in Cuba, rehearsing and performing with the country's top two dance companies.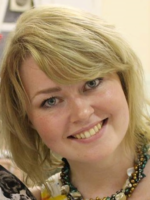 Ashleigh is a PhD researcher and lecturer working in collaboration with Prostate Scotland and the Cancer Care Research Centre, University of Stirling. Ashleigh's research will take into account the views of both healthcare professionals and patients to assess the future needs of Prostate Cancer treatments and services in light of a projected increase in incidence. Previously, Ashleigh trained as a biochemist and then brain imager for the purposes of dementia research. Before taking up her role at the University of Stirling, Ashleigh trained as a nurse and worked within the field of cancer research at Ninewells Hospital, Dundee.
Gareth joined the team in October 2017 as Research and Policy Co-ordinator.  He is taking forward the Patient Needs Research Project which will connect with patient perspectives across Scotland to gain insight to the different ways men in Scotland experience prostate cancer.  This will involve conducting a number of qualitative and quantitative strands of research to understand the different patient voices across Scotland.  Gareth's background is in social research and he has worked in Scotland conducting mixed method health and social care research projects for clients such as the Scottish Government and the University of Edinburgh for a number of years.