Westerton Male Voice Choir raise over £3,000 in aid of Prostate Scotland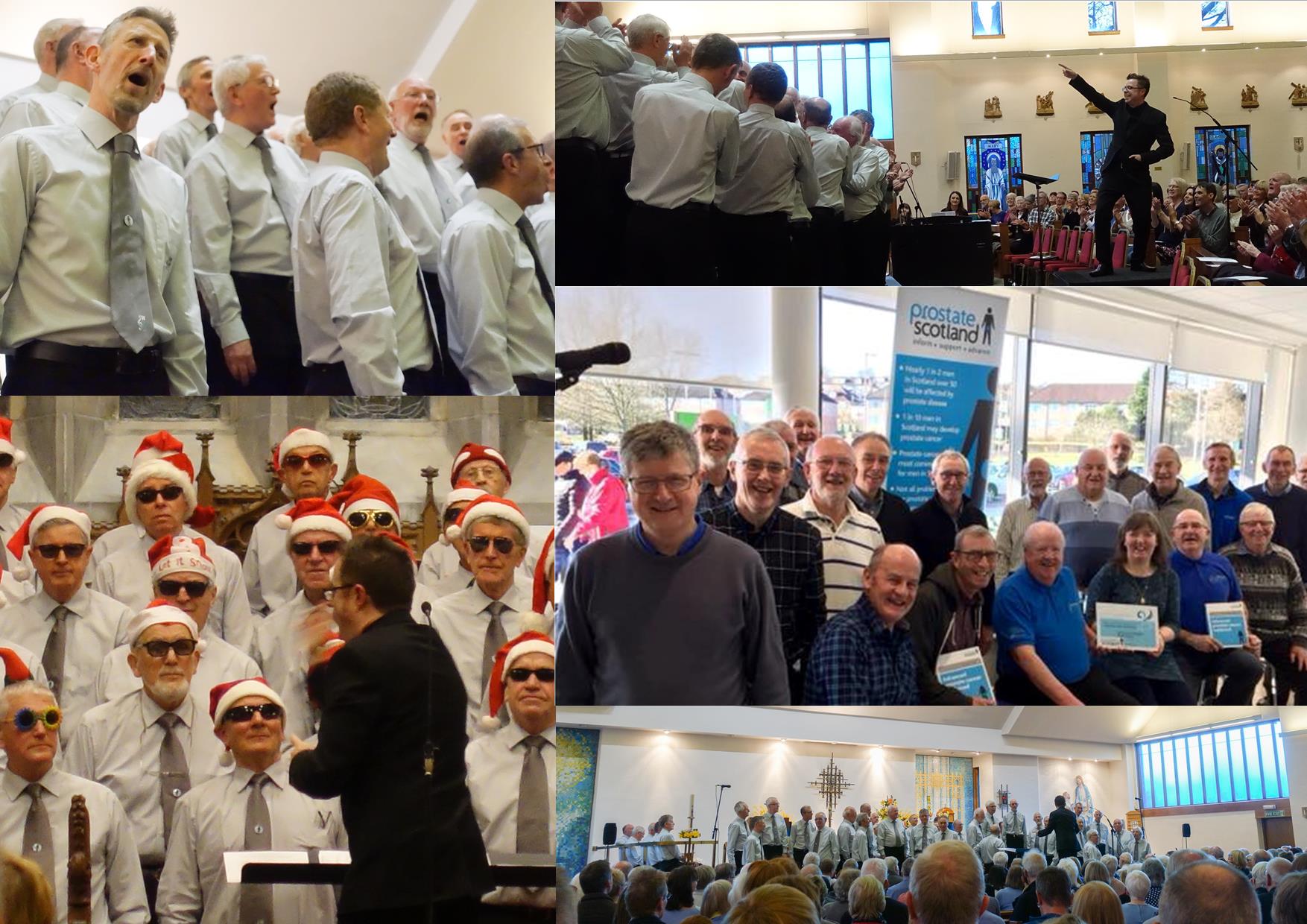 A very well done and thank you to all the members and supporters of the Westerton Male Voice Choir in Glasgow, who have raised over £3,000 in aid of Prostate Scotland since September last year.
Sixty one years ago, when the bowling green at the Westerton Bowling Club was too wet to play on one afternoon, the members instead decided to sing in the pavilion and the Westerton Male Voice Choir was born.  The fifty five current members nominated Prostate Scotland as their main beneficiary charity for two years, and have performed at community events large and small all over the west of Scotland, collecting donations from their audiences while doing so.  Their own Christmas and Spring Concerts organised in their own local community are hugely popular – their recent Spring concert sold out in four days.   The choir raise awareness of our cause at their gigs, and take our charity banner and leaflets with them, while wearing our pin badges as part of their uniform.   Their charity work is very close to their hearts, and they have raised over £75,000 for a wide range of charities over the years.
Prostate Scotland has very much enjoyed their performances as much as getting to know them and is looking forward to continuing and building on their partnership after their summer break – and with a few members cycling in aid of us in 'Pedal for Scotland' in September, we'll be at the finish line to cheer them on.
You can find out more about the choir at www.wmvc.scot and their 'Pedal for Scotland' fundraising page is at www.justgiving.com/fundraising/westertonmalevoicechoir
Thanks again to all the members for their hard work and support – and enjoy your well-earned rest over the summer!