The Bob Stark Memorial Trail Race in aid of Prostate Scotland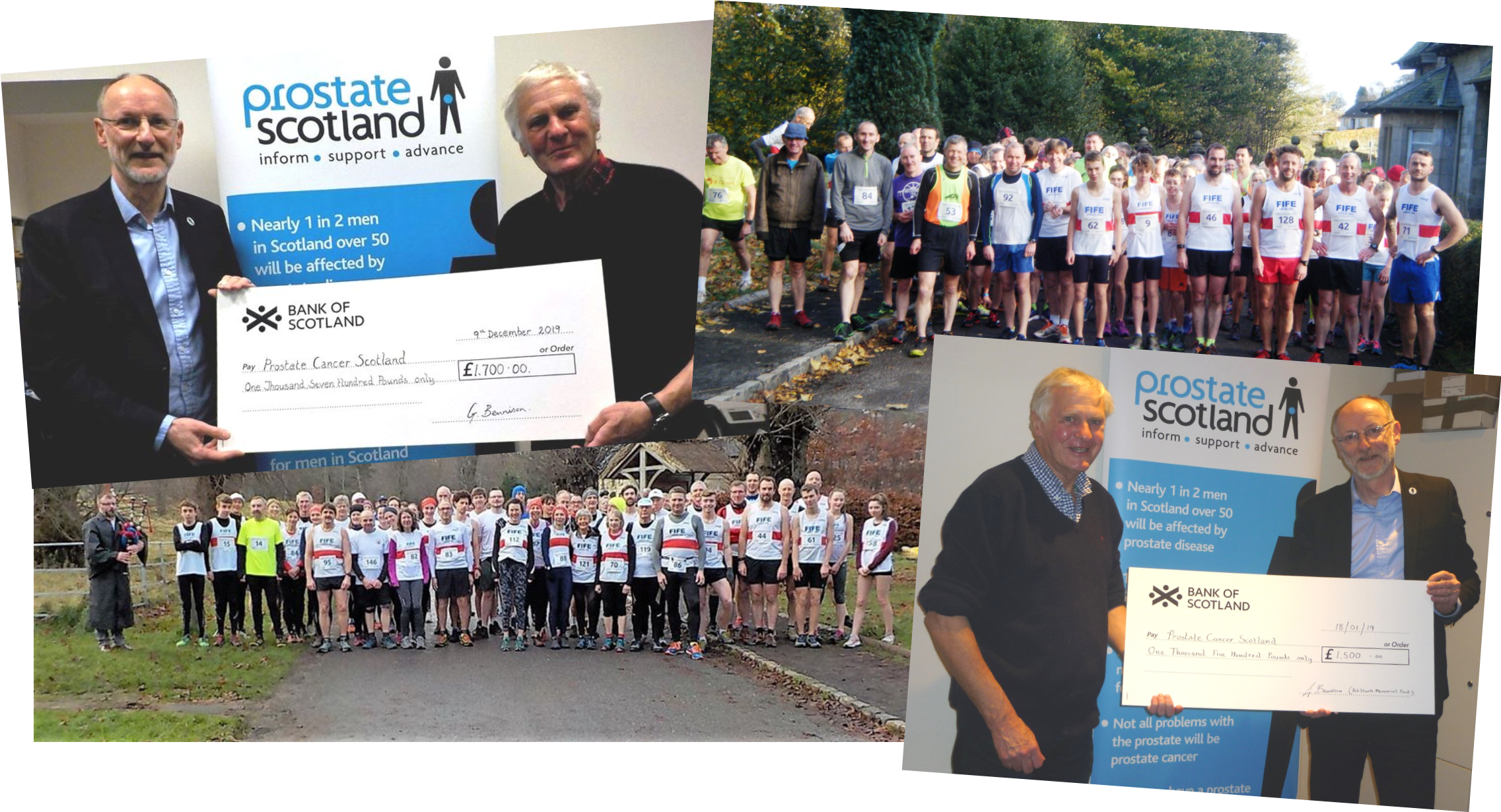 Entry for The Bob Stark Memorial Trail Race in Falkland is now open!  We're delighted to be supported by the proceeds from this special event, organised by Fife Athletic Club.
The race starts at 10.30am on Sunday 12 December and the course goes around the historic Falkland Estate in Fife.
Each year in winter, the special Bob Stark Memorial Run has been held around the village and estate where Bob, a popular and dedicated member of Fife Athletic Club lived.  This year the race has been named The Bob Stark Memorial Trail Race and has been adapted to a longer distance of just under 7 miles, with plenty of space for many athletes to safely run.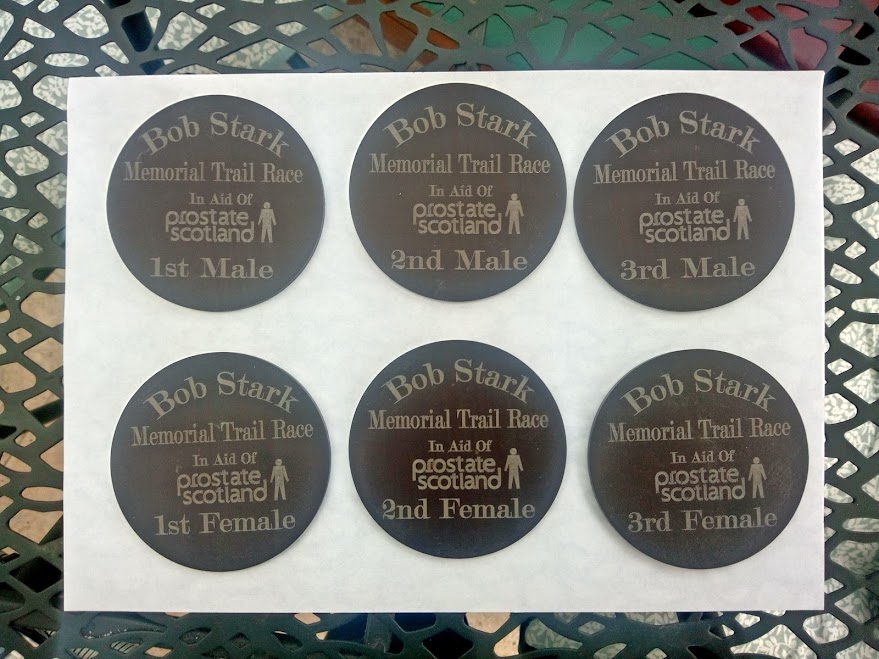 This unique run around Falkland Estate is dedicated to Bob's memory, and over 160 runners usually take part. Last season's run, the Brian the Bear Run For Bob, held at Foodieash near Cupar raised a fantastic £500, even with limited participants.  While there are still a few restrictions in place this year, the race returns to its original home of Falkland.  It's been adapted with plenty of space for many athletes to safely run – and ends with an iconic finish in the grounds of Falkland Palace.
The first conservation village in Scotland, Falkland is small and picturesque.  The estate was a favourite royal hunting ground of the Stuart monarchs including Mary Queen of Scots.  The TV series Outlander has recently been filmed there, so you may recognise some of the scenery as you run around the course!
We're thrilled to receive the tremendous ongoing support of Fife Athletic Club, and you can read more about last year's race here.
Over £7,000 has been donated to Prostate Scotland from the Bob Stark Memorial Fund as the proceeds from the race over the last five years. Our thanks also go to the athletes, race marshals, volunteers, the Stark family, Falkland Estate, National Trust for Scotland and Kirkcaldy Wizards.
NB: Photos of the event from 2017 to 2019