Next course for Forth Valley prostate cancer patients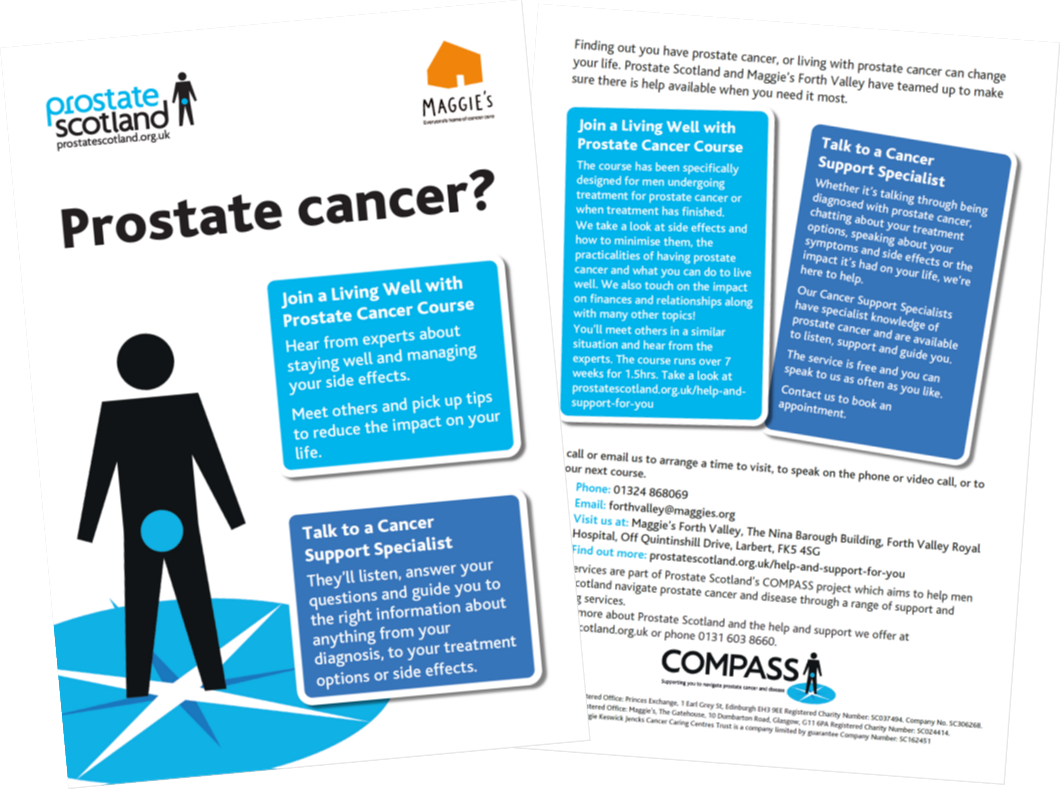 We're working with Maggie's Forth Valley to launch our next course for prostate cancer patients.  Our Living Well with Prostate Cancer course will take place at the centre.
Our course is specifically designed for men undergoing treatment, or having recently finished treatment for prostate cancer.  It runs over a 6-week period and is free of charge.
Start date: Thursday 6 July
Time: 2.30 to 4pm
Men will meet others in a similar situation and discuss various topics including managing side effects, the practicalities of living with prostate cancer, diet, exercise and finances.
Each session lasts around 1.5 hours and takes place at:
Maggie's Forth Valley, The Nina Barough Building, Forth Valley Royal Hospital, Off Quintinshill Drive, Larbert, FK5 4SG
We've received excellent feedback from men who attended our pilot course at the centre earlier this year:
"…excellent course – content and presentation – really interactive!"
"The information helps to make me less anxious"
"Maggie's made the perfect venue for our groups' participation"
Just call or email Maggie's Forth Valley to join:
This service for Forth Valley prostate cancer patients is part of Prostate Scotland's COMPASS project.
COMPASS aims to help men across Scotland navigate prostate cancer and disease through a range of support and wellbeing services.