Local musicians lining up for Dunfermline charity concert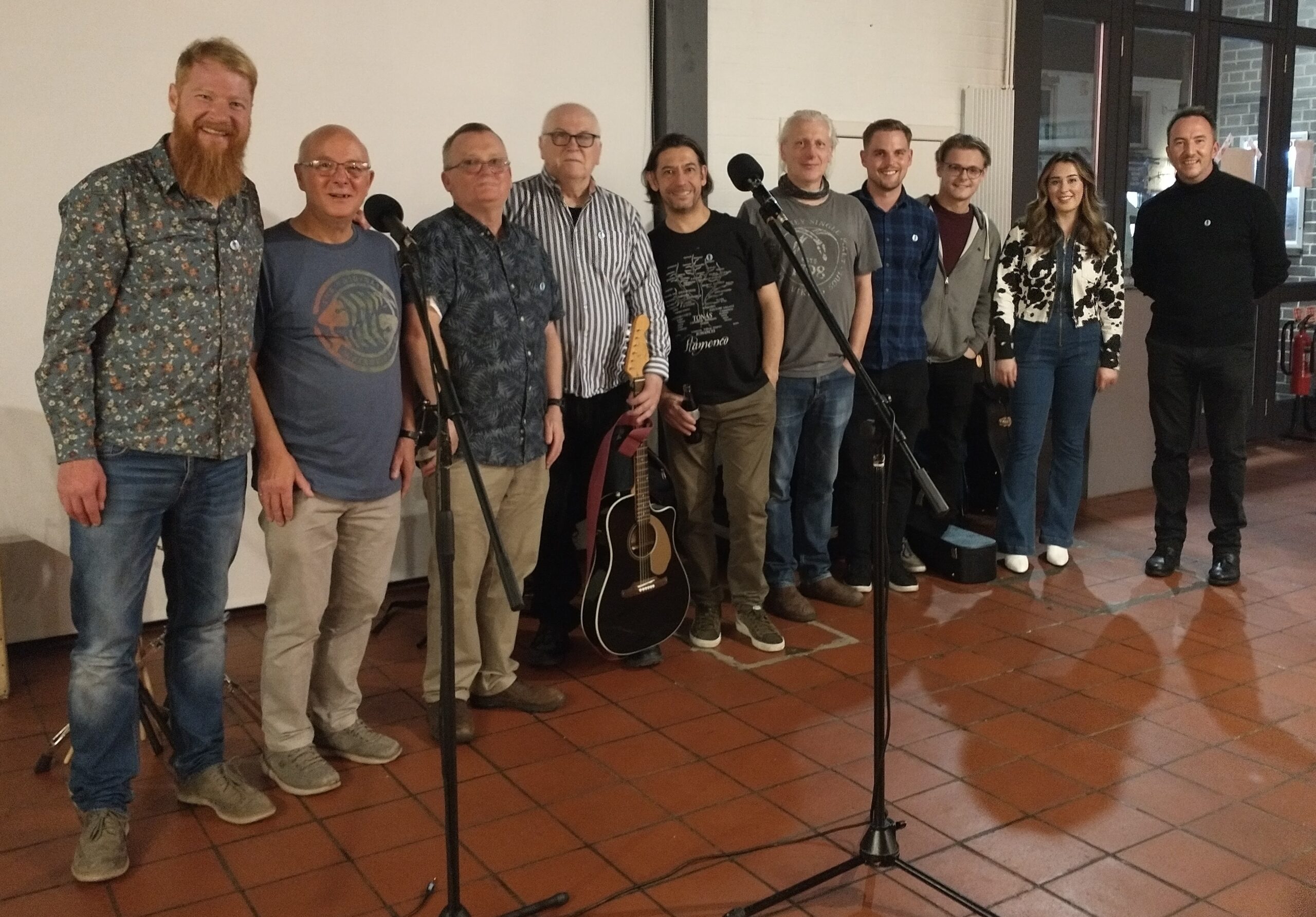 Local musicians are lining up for a Dunfermline charity concert at Fire Station Creative next month.  Steamer Lane, Sandy Power and RAAB will be paying tribute to Bob Moir, founding director of the venue.
This very special concert in aid of our work takes place on Friday 11 November.
The musicians made a welcome return to this yearly event in 2021, after a one-year break in 2020.  Supported by an enthusiastic Fife audience, they played to a sold-out venue!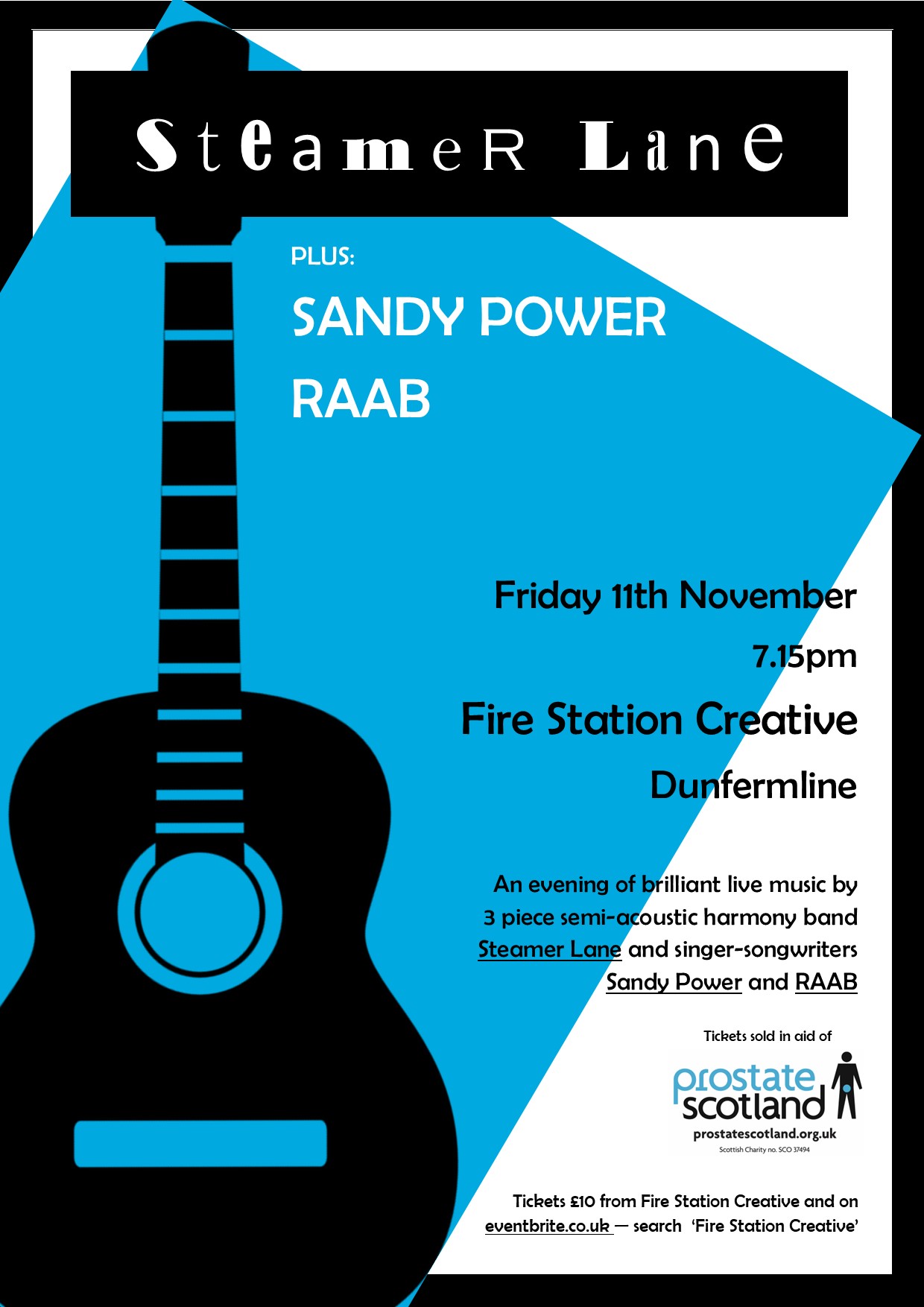 Accomplished local singer-songwriters Sandy Power and RAAB will each play sets, followed by Steamer Lane.  Steamer Lane are a fantastic three piece semi acoustic band based around Fife, and the concert will feature well known standards and their original material.
Sandy's work is absolutely current and highly musical and performs both original and cover material which, together, always make for an interesting set.  Steamer Lane are delighted to welcome back RAAB to the line-up this year. RAAB will perform as a trio, bringing added textures to their distinctive and original approach.
– a popular venue in the heart of the Dunfermline community.  This fifth concert in memory of Bob, is organised by Alan Forrester of Steamer Lane, Bob's school friend.  Last year the fantastic sum of £683 was raised from the proceeds of the ticket sales and donations.
Tickets now on sale!
Tickets are priced at £10 and in aid of Prostate Scotland, at eventbrite.co.uk and Fire Station Creative, Carnegie Drive, Dunfermline, KY12 7AN
We'd like to thank the local musicians lining up: Alan, Billy, Joe, Sandy, Robyn, Finlay and Lora as well as Fire Station Creative for your ongoing support of our work.
Our thanks go to East Coast FM and Dunfermline Press for your support too.