Happy 116th Birthday to Rotary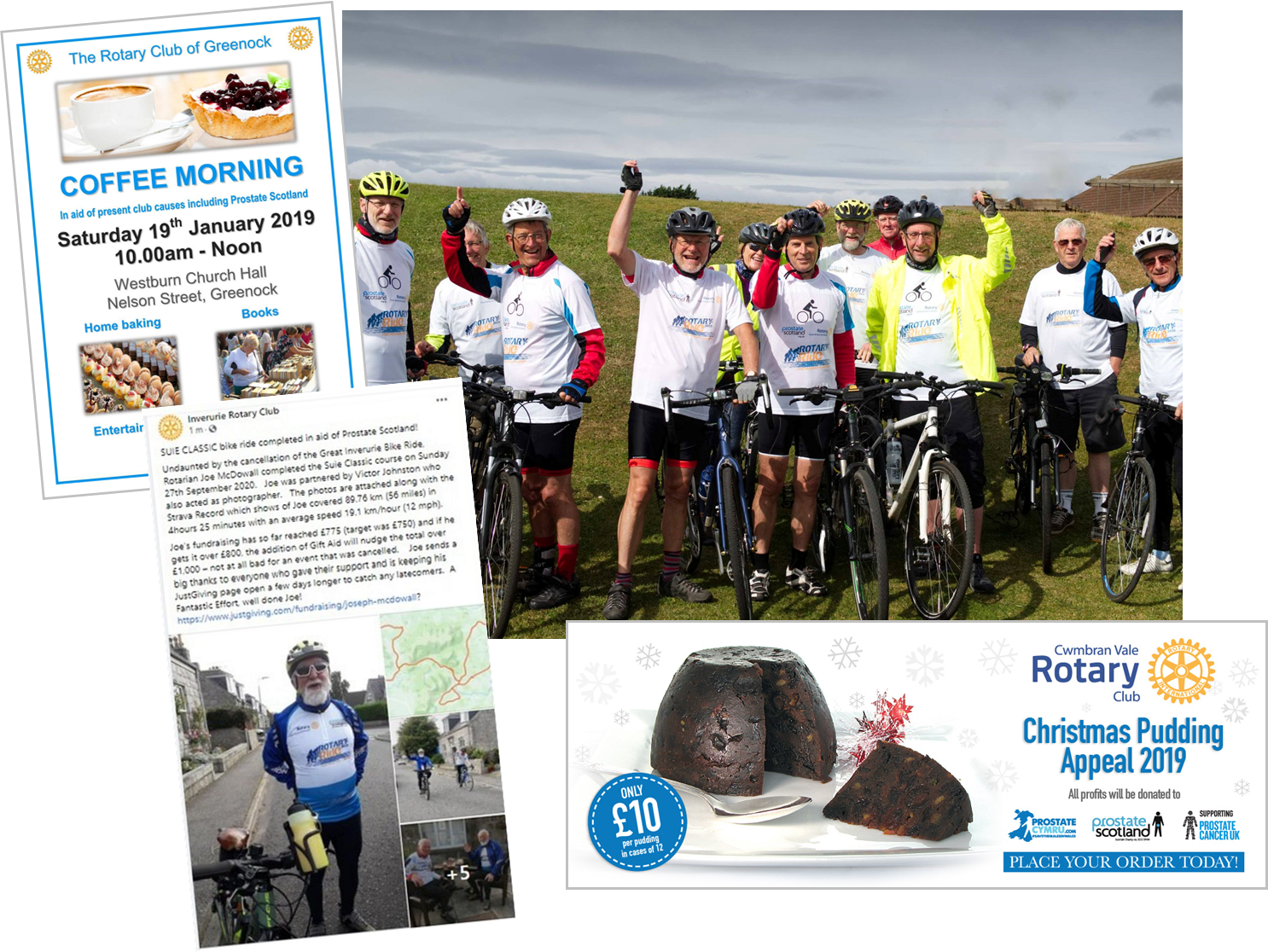 Happy 116th Birthday Rotary from Prostate Scotland!  Today is Rotary Day, and in particular we'd like to thank members of Rotary Great Britain & Ireland for their continued engagement and support during the last 12 months.
Rotary was founded on 23 February 1905 in Chicago and has grown to become one of the world's largest and most successful global membership and humanitarian service organisations.  Since 1985, Rotary's key humanitarian priority has been to rid the world of polio.  Today, the number of cases is down by 99.9%.  Rotary's other causes and projects include promoting peace, fighting disease and providing clean water.
For several years, we've enjoyed the support of Rotary Clubs across Scotland who have participated in the Rotary Ride for Prostate Cancer as well as a host of other things.   Many Rotary Clubs organised cycle challenges in and around their communities, ranging from athletic sportive rides, local family rides to static bike challenges. Rotarians and their families all over Scotland joined this UK wide initiative to raise awareness and funds in aid of Prostate Scotland.
We're also delighted to receive ongoing engagement from individual Rotarians and Rotary Clubs.  They have fundraised in aid of our work in their communities in a fantastic variety of ways.  Rotarians have run coffee mornings, book sales and tombolas; sold Christmas puddings; organised vintage car rallies and held a swimathon.  One Rotarian even made a fundraising Christmas party appearance as a virtual Santa!
The support of Rotary has enabled us to reach out to many more people and helps spread the word about the importance of prostate awareness in their communities, as well as helping us with funds to take forward and extend our work across Scotland.
Rotary Ride aiming for September return
Latest information on the Rotary Ride for Prostate Cancer 2021 is available here.
Prostate Scotland celebrates Rotary Rides
While the Rotary Ride for Prostate Cancer was unable to go ahead last year, we 're delighted to celebrate the Rotary Rides 2019 in the short film below.  Credit:  Tim Dawson