Declutter and donate to Prostate Scotland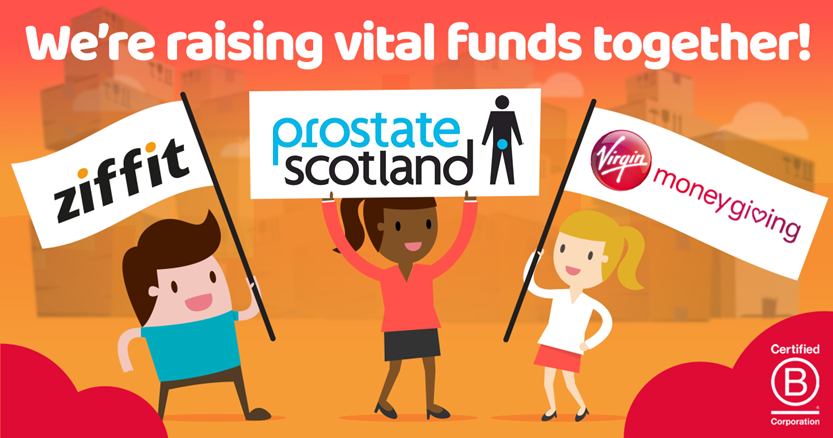 Are you looking for a safe way to support our work?  You can now declutter and donate your unwanted books, games, CDs and DVDs from home and donate the proceeds to Prostate Scotland.
As many of us are staying at home just now, and with charity shops closed, you can donate your unwanted items to raise funds with Ziffit, a free online service partnered with Virgin Money Giving
Ziffit instantly values your unwanted books, CDs, DVDs and games.  Their value can be donated directly to your Virgin Money Giving Prostate Scotland fundraising page.
How does it work?
Download the Ziffit app  to scan the barcodes of your items (or enter the barcodes from your PC)
Get an instant value
Select Prostate Scotland at the checkout and pack up your unwanted goodies
Use Ziffit's contact-free courier or drop-off service to send your items, free of charge*
The value of the items will be donated to Prostate Scotland
You can even use Ziffit's free courier or drop-off service to send your items (*for 5kg +).  Follow this step by step guide to boost your fundraising with unwanted items.
Ziffit's contact-free courier collections follow social distancing guidelines.
To complement the care you receive from the medical experts, Prostate Scotland is currently developing a range of support and wellbeing services to help men across Scotland navigate prostate cancer and disease.  It is called our COMPASS project and in time it will cover information, courses, exercise programmes, workshops and support services.  Head to prostatescotland.org.uk/help-and-support-for-you for more details.