Bryan Marshall Music supports Prostate Scotland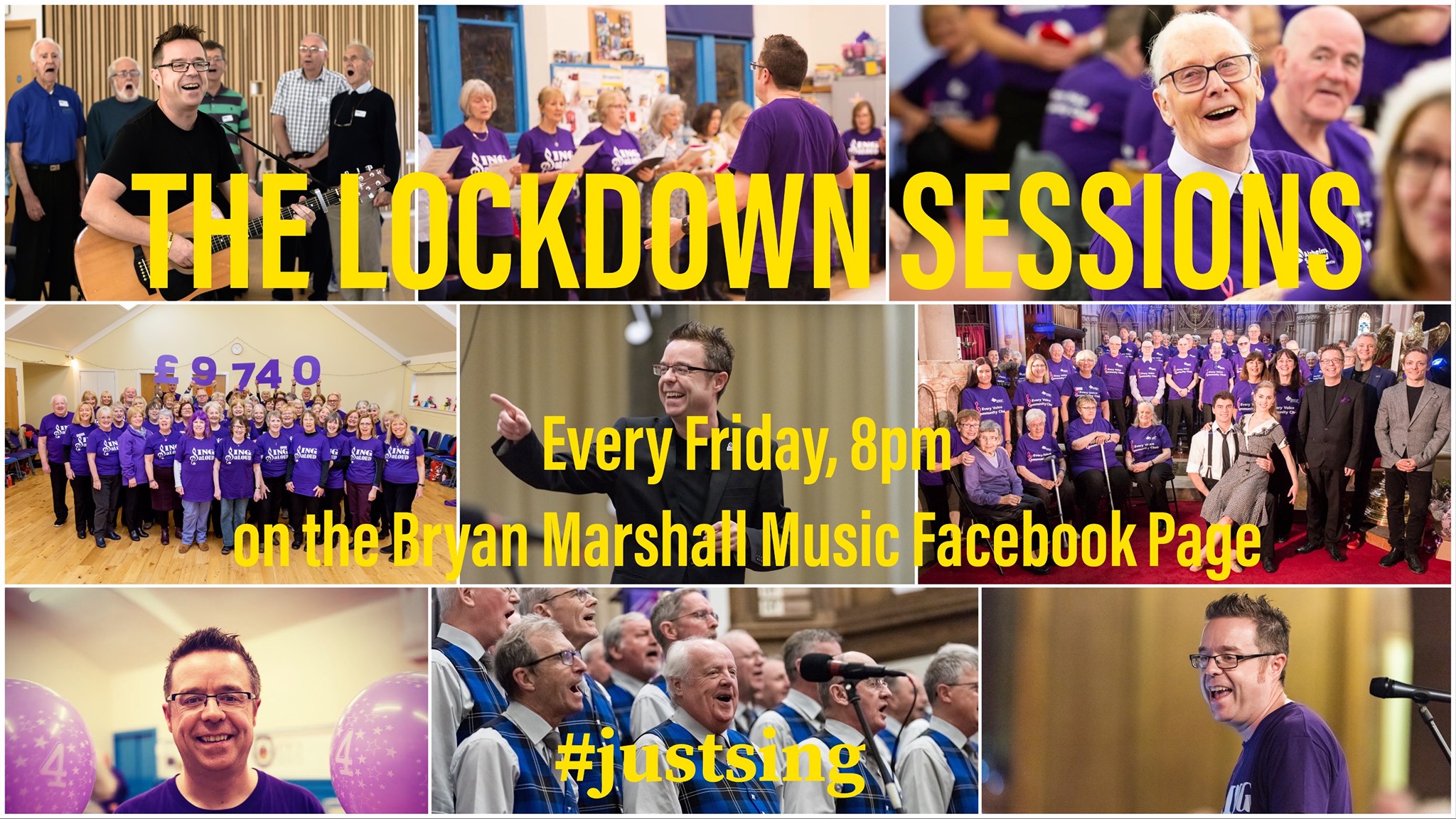 Join us for the Lockdown Sessions with Bryan this Friday night at 8pm
Prostate Scotland is thrilled to be the featured charity of our supporter Bryan Marshall Music tomorrow night! We'd like to invite all our supporters to join Bryan and his family in song.
The Lockdown Sessions were launched by Bryan for the singers in his groups and his family and friends in response to the Coronavirus outbreak and the subsequent lockdown. Every Friday night, Bryan and the family stream live on Facebook from their home in Glasgow with a variety of songs and features to keep people singing and smiling!

How do I take part? 
Join in this Friday night, 1 May, at 8pm on the Bryan Marshall Music Facebook page  You don't need a Facebook account to join in as this performance is streamed live on a page which is open to the public, and is free of charge.
Prostate Scotland has worked with Bryan through his role as Musical Director of Westerton Male Voice Choir in Glasgow, who were our charity partners from 2017 to 2019.  Bryan and the choir raised over £15,000 in aid of Prostate Scotland, not just through their choir concerts but also through many other fundraising activities.
You can email your 'Magic Messages' of support for friends and family to sing@bryan-marshall.com More information about Bryan's work can be found at bryan-marshall.com and you can support Bryan's work here
Thank you to Bryan and family for their generosity – if their superb support has got you inspired, head to our virtual fundraising page for more ideas.
For information on coronavirus and prostate cancer, please follow the link here.