Edinburgh Marathon Festival 2024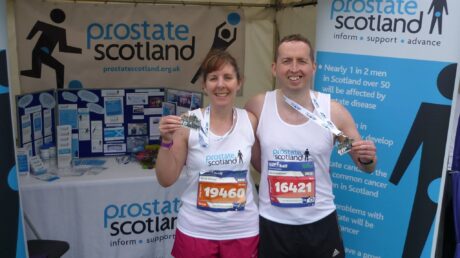 https://www.prostatescotland.org.uk/events/edinburgh-marathon-festival-2024
Event details
Start Date: 25th May 2024
End Date: 26th May 2024
City: Edinburgh & East Lothian
Country: Scotland
Join the Edinburgh Marathon Festival on Saturday 25th & Sunday 26th May. Choose your route with Edinburgh Castle as a stunning backdrop!
The Edinburgh Marathon Festival 2024 is a fantastic running event with a friendly and celebratory atmosphere which is very well supported in Edinburgh and East Lothian. It takes place over the weekend of 25 and 26 May.  The EMF 5K and 10K events are held on Saturday 25th May in Holyrood Park in the city centre.  The Edinburgh Marathon, Half Marathon and Relay are held on Sunday 26th May.
And…
we offer a free place to our fundraisers – just fill in our form below to request your place
Fill in our form to receive your free running shirt or vest!