Rotary Ride for Prostate Cancer 2021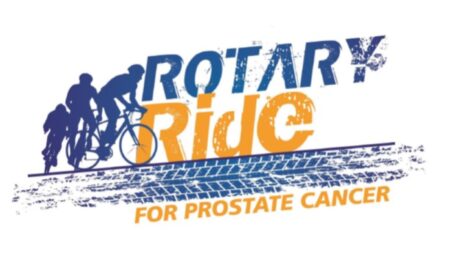 https://www.prostatescotland.org.uk/events/rotary-ride-for-prostate-cancer-2021
Event details
Start Date: 4th Sep 2021
End Date: 5th Sep 2021

The Rotary Ride for Prostate Cancer is back for 2021!  The Rotary Ride 2021 is a Rotary GB and Ireland initiative aimed at supporting the prostate cancer charities and increasing awareness of prostate cancer, through Rotary Clubs organising and supporting rides in their localities.
You can also choose another date to hold your ride.
You could hold your own event such as an individual or small team cycle in your local area, or use an exercise bike. Perhaps you can connect on an online platform such as Zoom and cycle with your friends, family or your Rotary Club virtually!  You can set your own cycling challenge your way and you can also choose another date to hold your ride.
Head to our page at prostatescotland.org.uk/rotary-ride-for-prostate-cancer-2021 where you'll find:
Information, ideas and examples of previous Rotary Rides
A downloadable Rotary Ride Guidance Pack for organising a Rotary Ride
Other ideas on how you can support us
Please do get in touch if we can help any further, either at info@prostatescotland.org.uk or on 0131 603 8664.  Our Supporter Care team is currently working remotely and we are on hand to help with any queries.